Congratulations to our 2nd drawing winner at our "Back to School Night"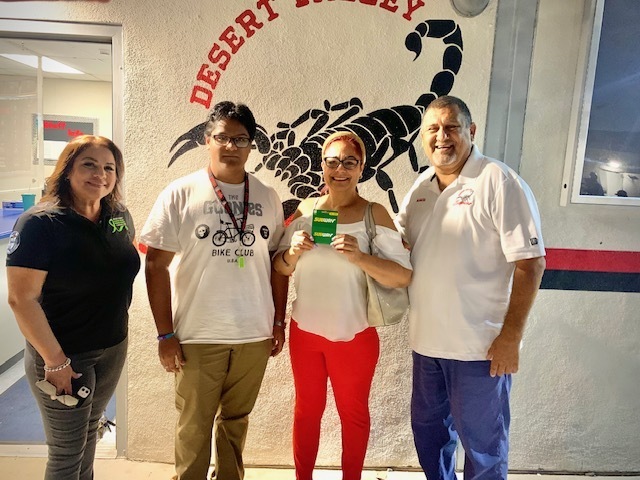 Comgratulations to our drawing winner at our "Back To School Night"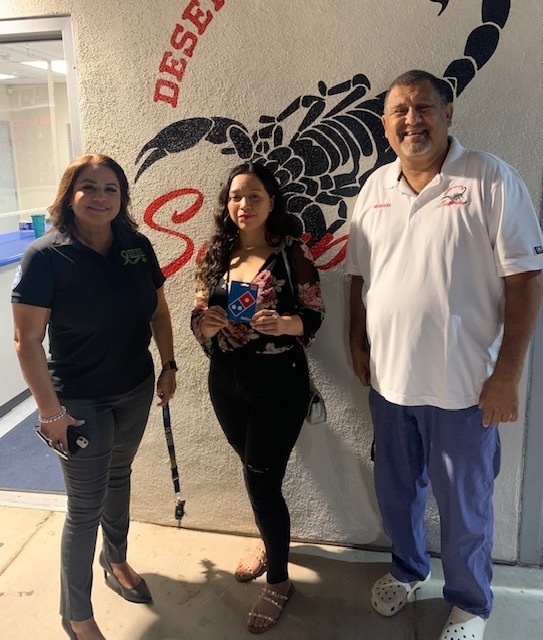 DVHS/Renaissane "Back to School Night" Schedule for September 20th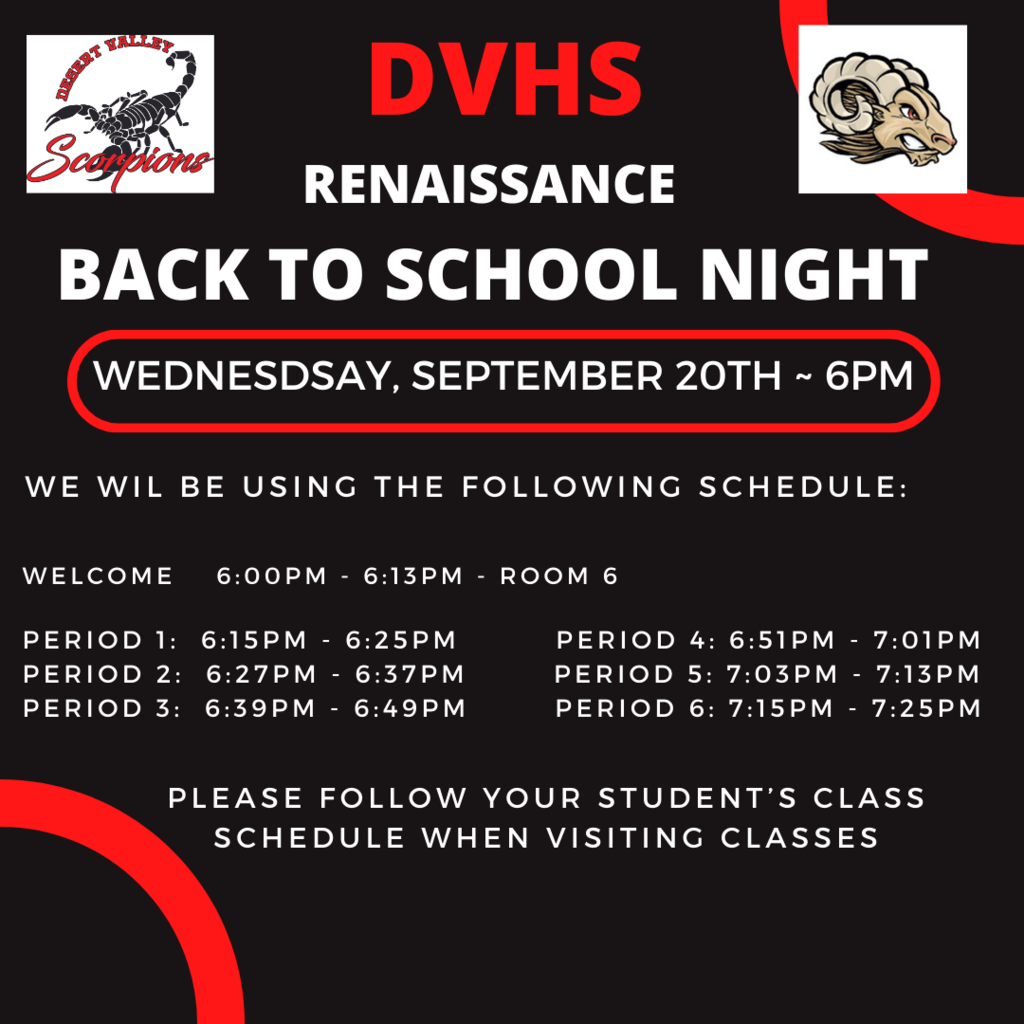 DVHS Alumni Career Day, December 19th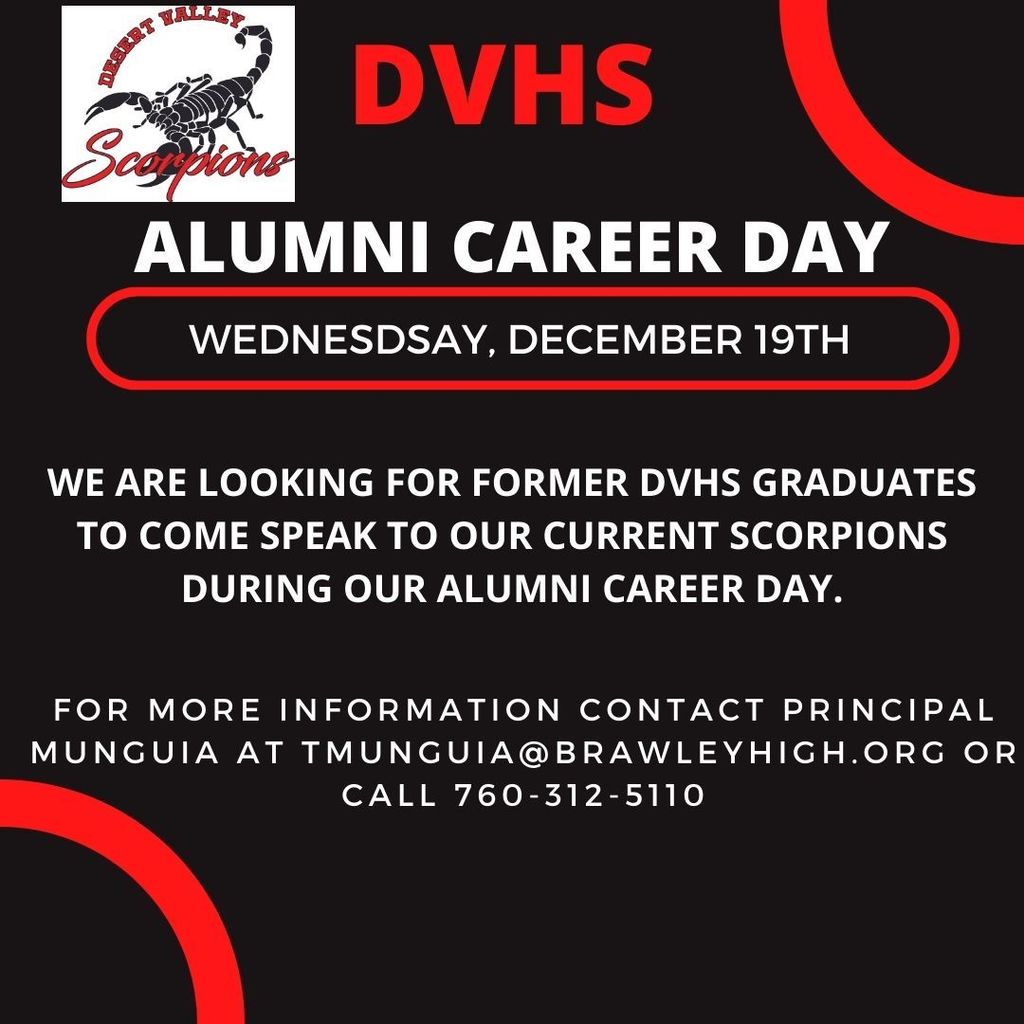 Save the date. DVHS/Renaissance "Back to School Night" September 20th, 6pm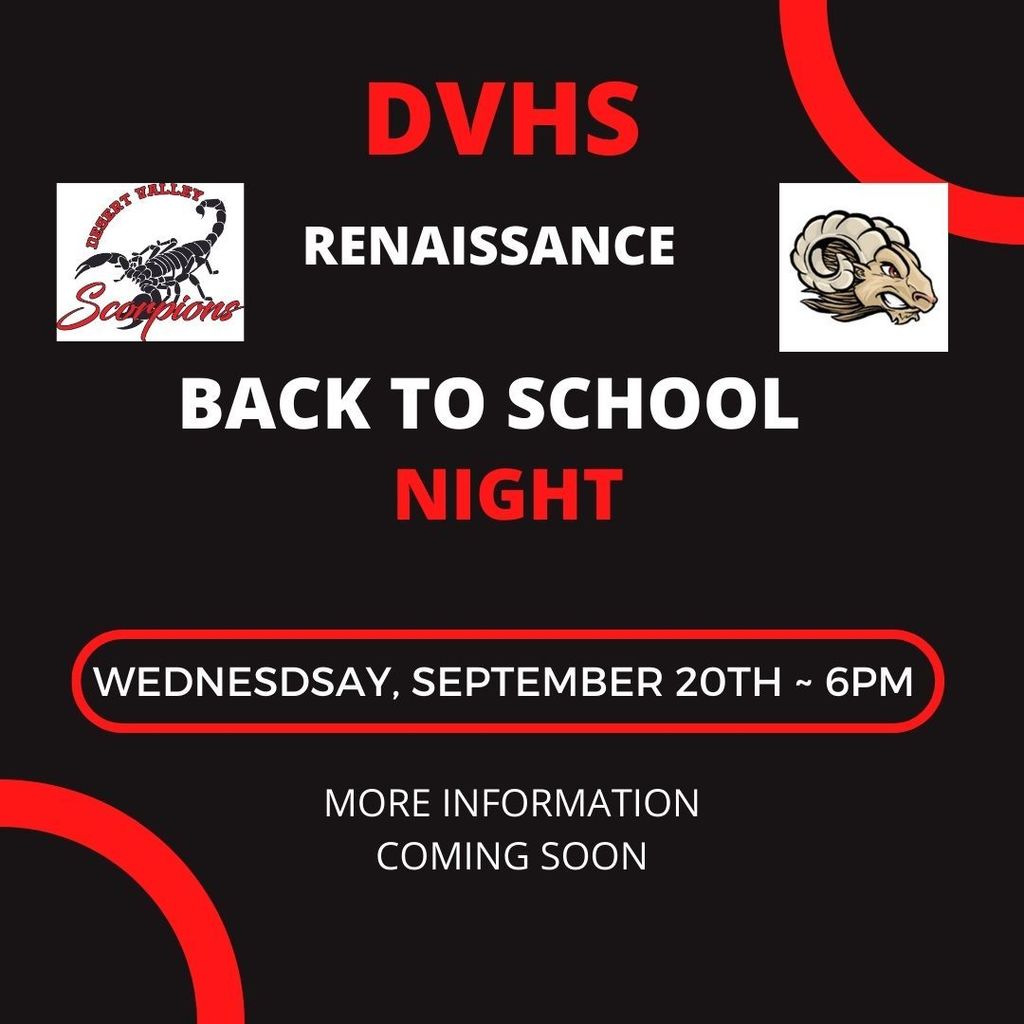 Starting next week, BUHSD, BUHS, and DVSH offices will be open for modified hours. Please reference these images for our office hours. We will be lightly staffed this summer so please plan ahead or contact us through email or by phone before coming to the schools. Thank you.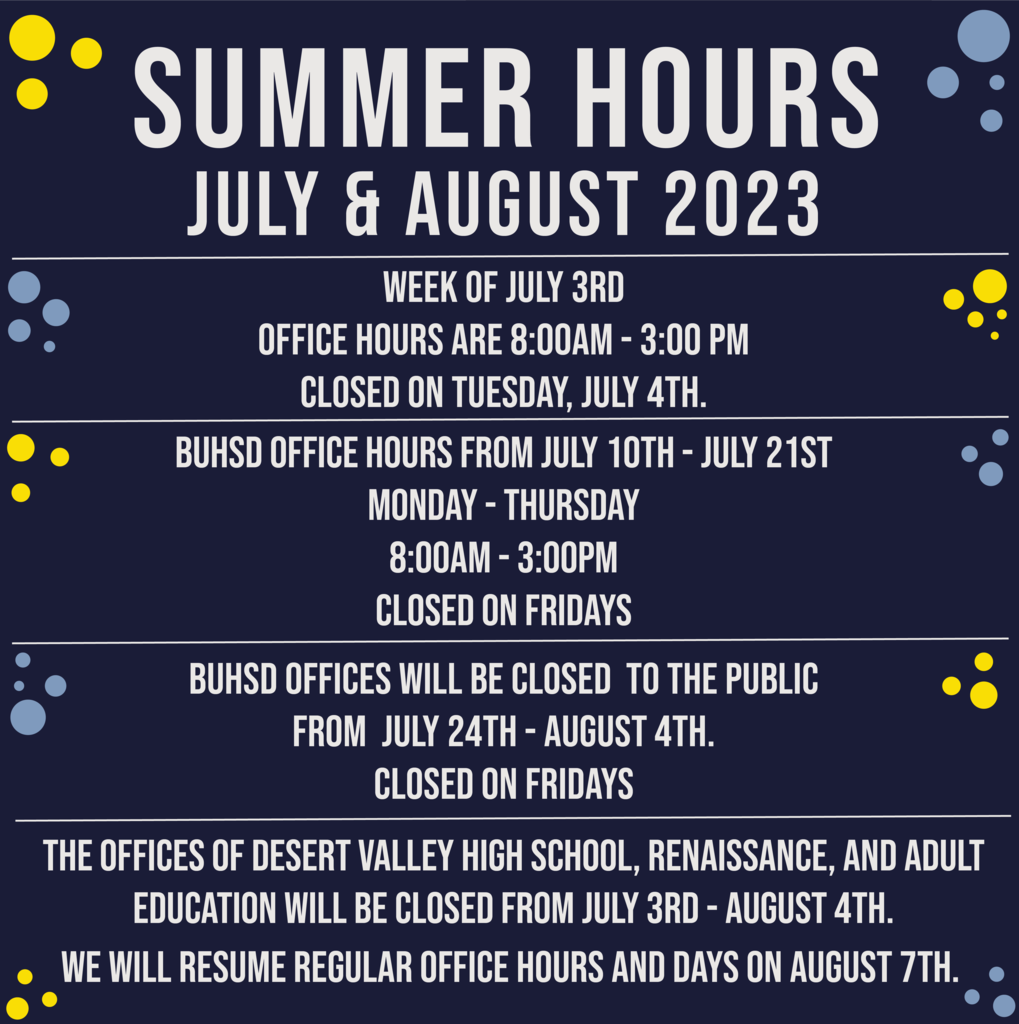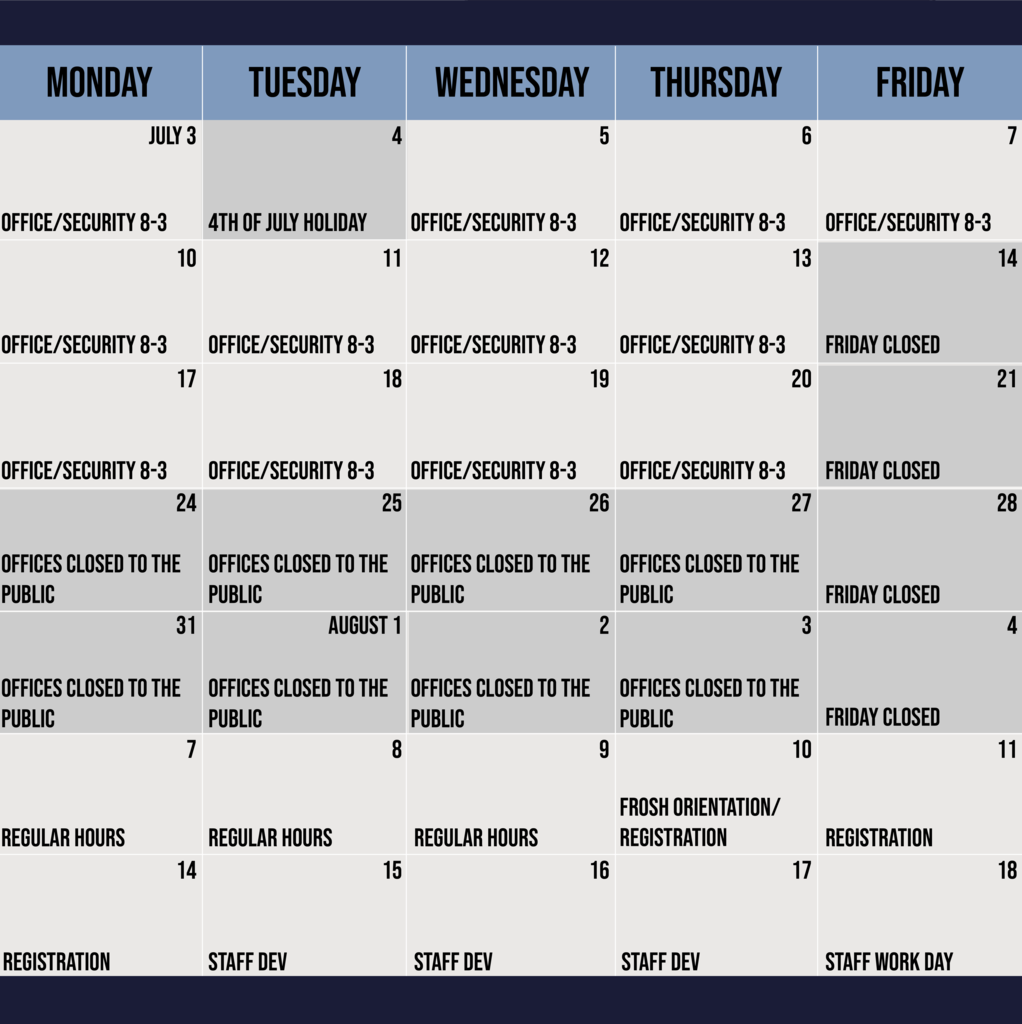 Catch up with the latest student stories, events, and news updates. It's everything BUHSD, in your pocket. If you haven't already, download the app! Download for Android
https://bit.ly/3rMPiAc
Download for iPhone
https://apple.co/3BLBquO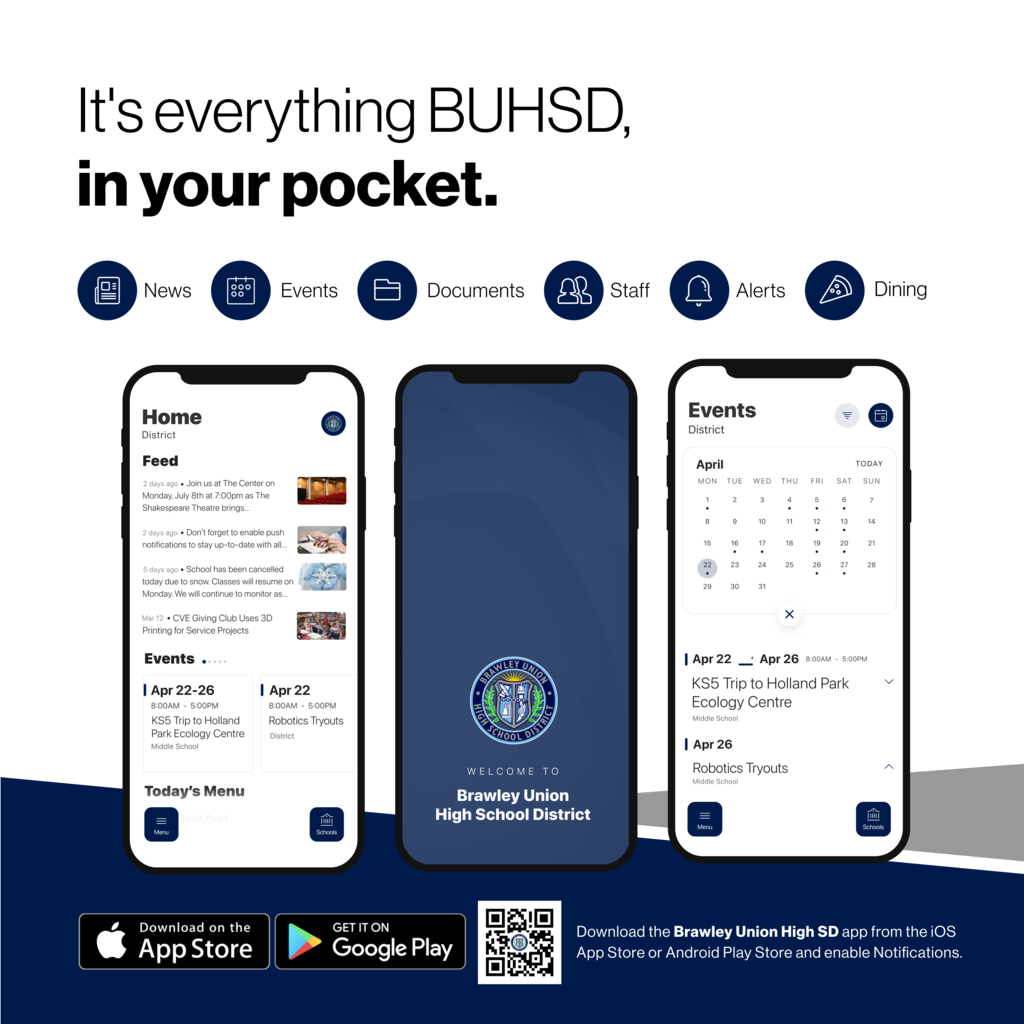 In commemoration of Juneteenth, all BUHSD offices and campuses will be closed on Monday, June 19th. Summer Classes and activities will resume on Tuesday.
Our BUHSD Teachers are top-notch and we are so thankful for them. We appreciate their dedication to our students. #BrawleyProud #ScorpionPride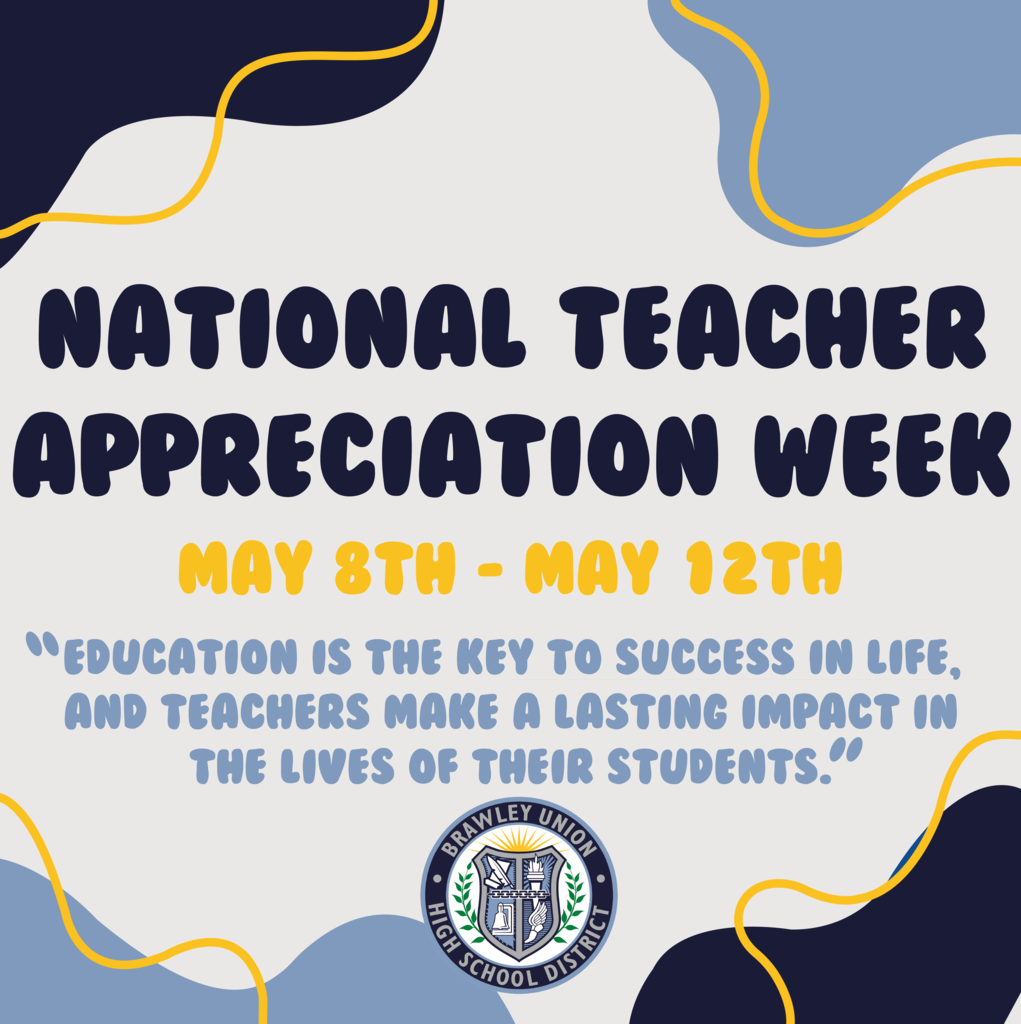 Our team in the cafeteria is amazing and we thank them for their tireless efforts to feed the children in our community. Thank you! Swipe through to see how you can appreciate our Food Heroes today.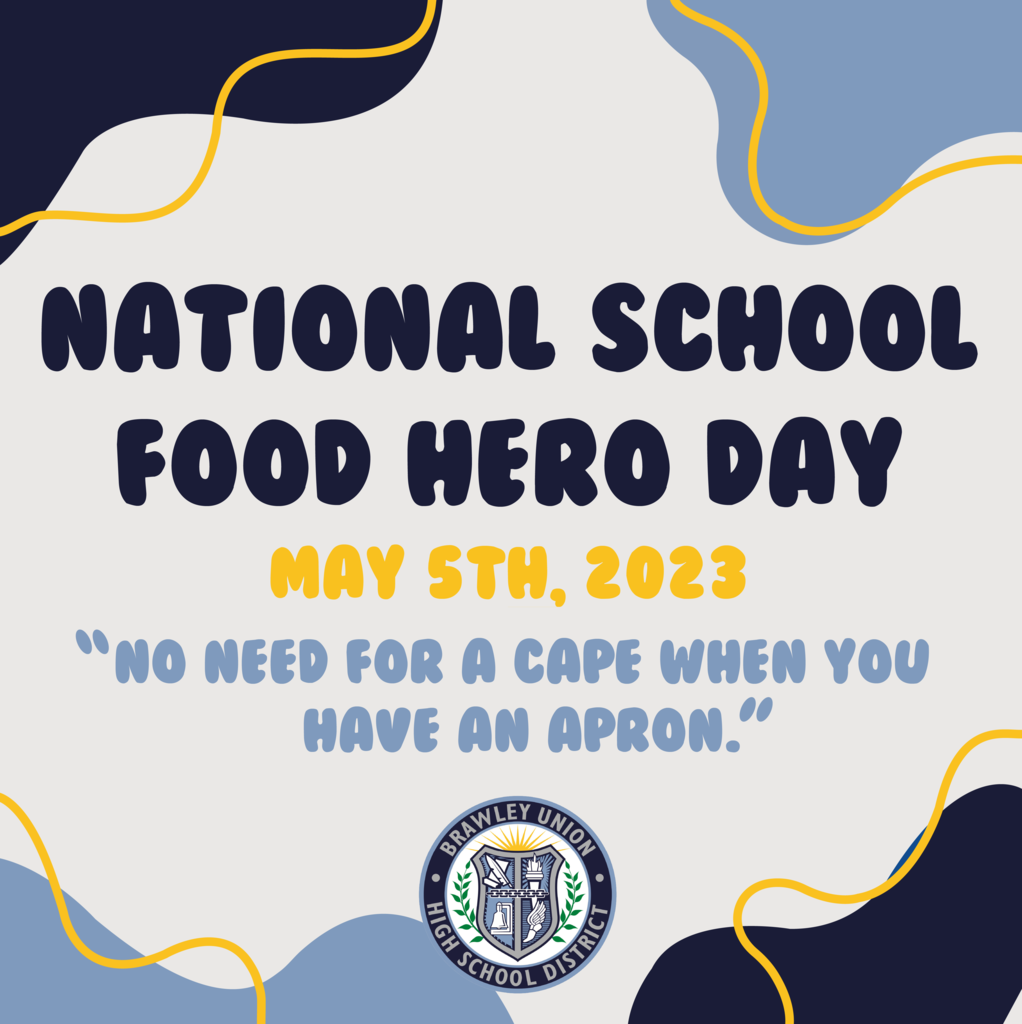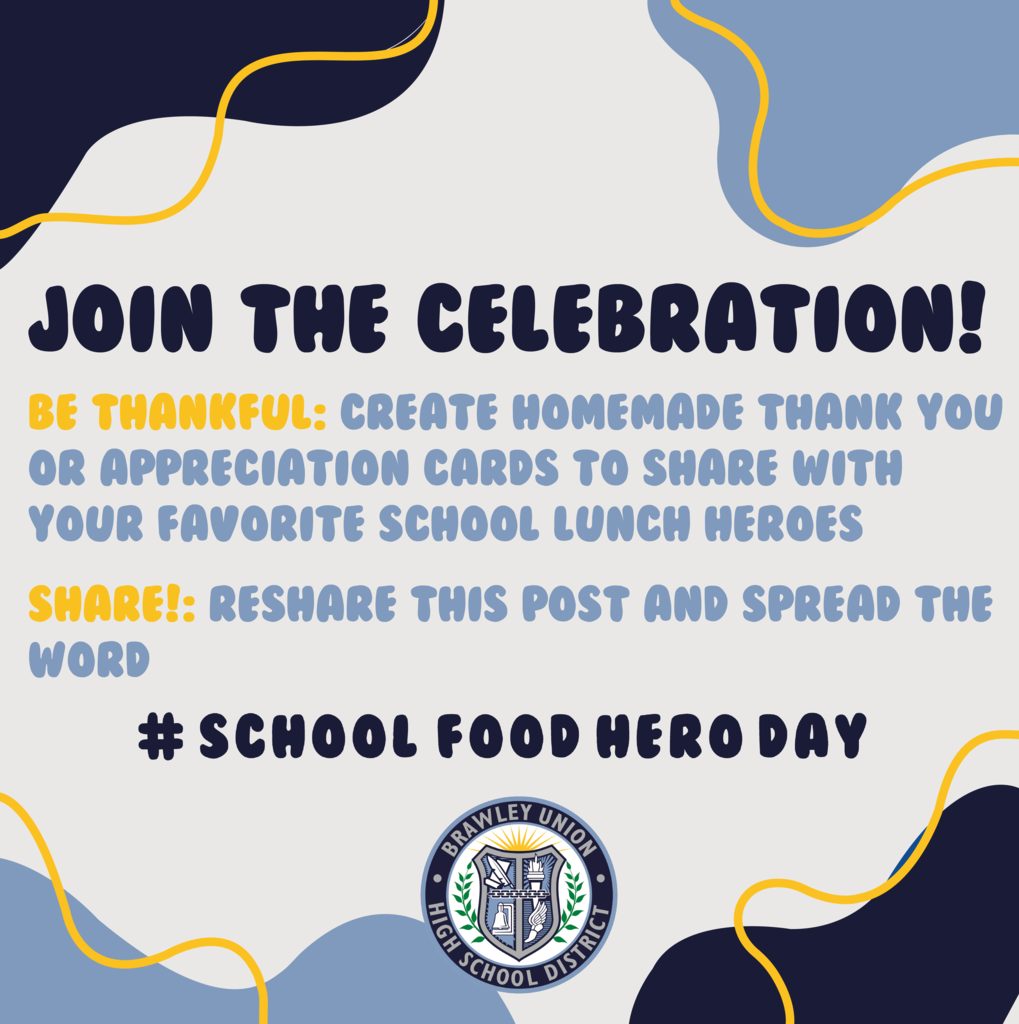 Enjoy your vacation and stay safe!
Time changes Sunday morning at 2am. Don't forget to adjust your clocks so you arrive to class on time Monday! @buhs_asb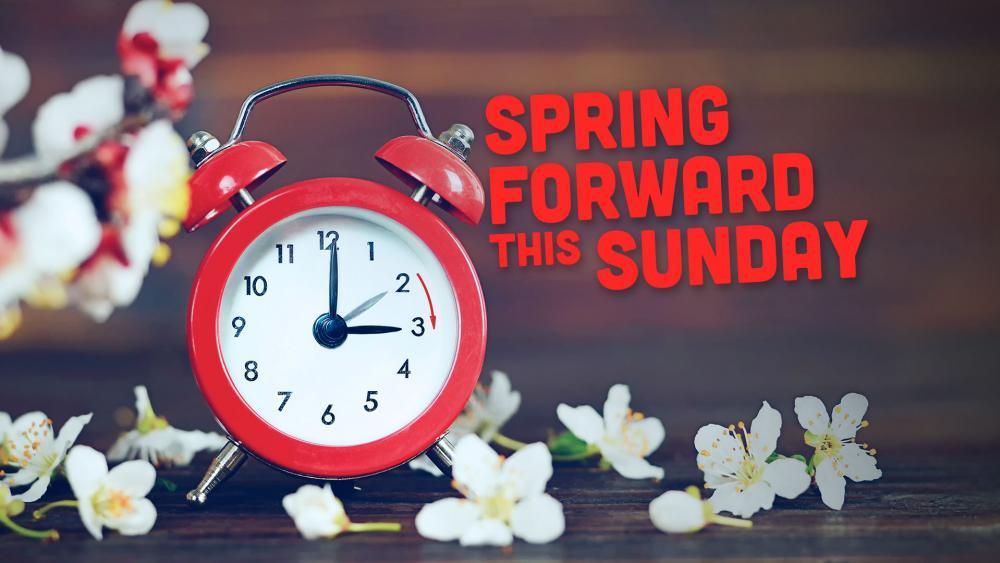 We're hiring teachers for the 2023-24 school year! Apply now! Visit
www.edjoin.org/buhsd
for the details.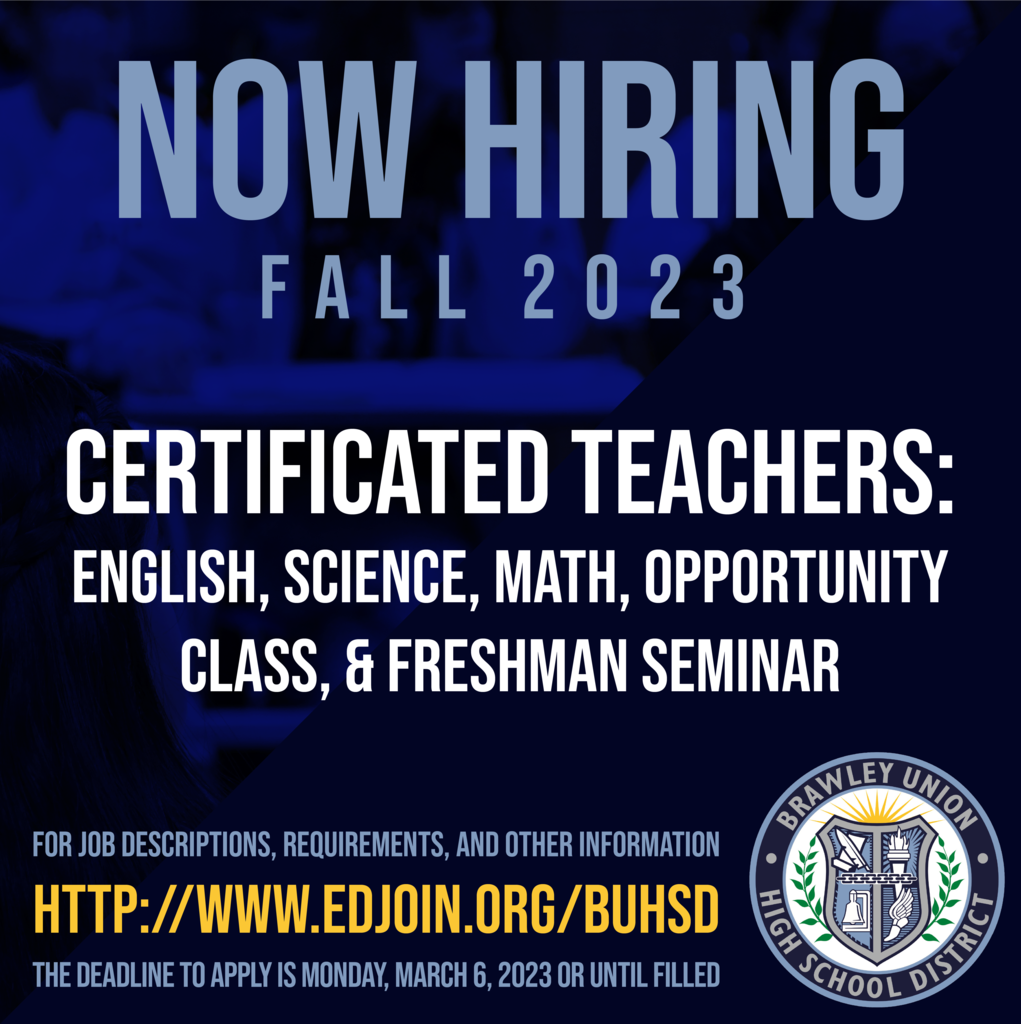 Congratulations to our DVHS Valentine's Day winners!!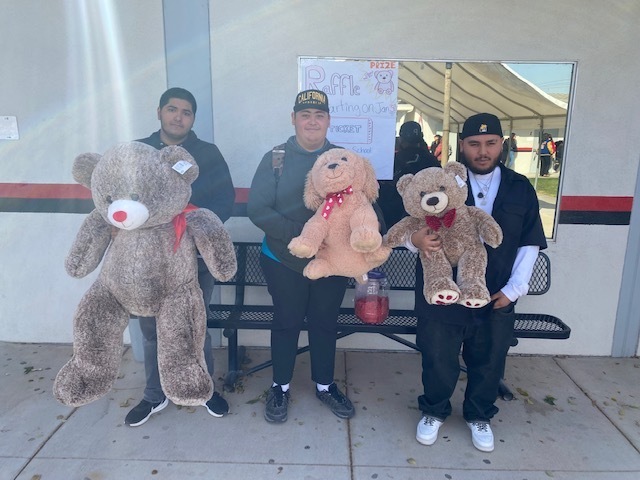 We continue to celebrate the work of our School Counselors this week. The 2023 theme is "Helping Students Dream Big." Our counselors help our students dream big and then support them as they find the pathway to make those dreams a reality. Thank you to all of our BUHS & DVHS Counselors! #BrawleyProud #ScorpionPride #ifnotusthenwho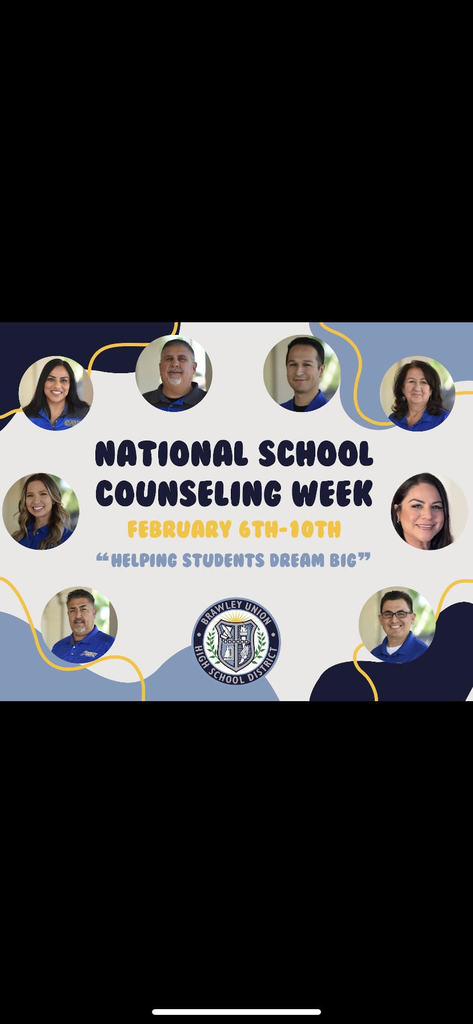 The BUHSD community would like to recognize and thank our School Counselors for all they do here in our schools. Their dedication to our students is unmatched and we are so grateful for them. Please reach out to your counselor this week to encourage them as they continute to promote Big Dreams for our students.

We will host a FAFSA workshop for Seniors on Saturday, January 28th from 8am to 12pm at BUHS. Please use this link to register.
https://tinyurl.com/mrfbw6wh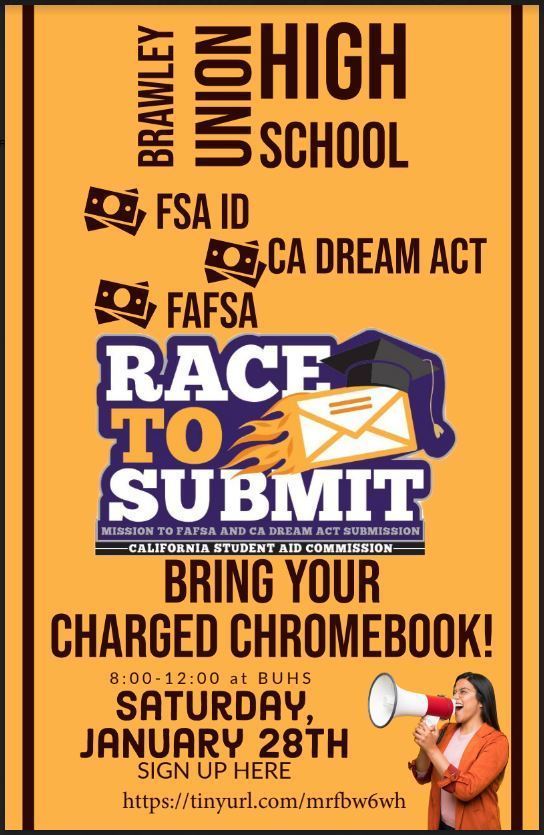 In observance of the Martin Luther King Jr. Holiday there will be no school and our campus will be closed on Monday, January 16th. Have a good weekend.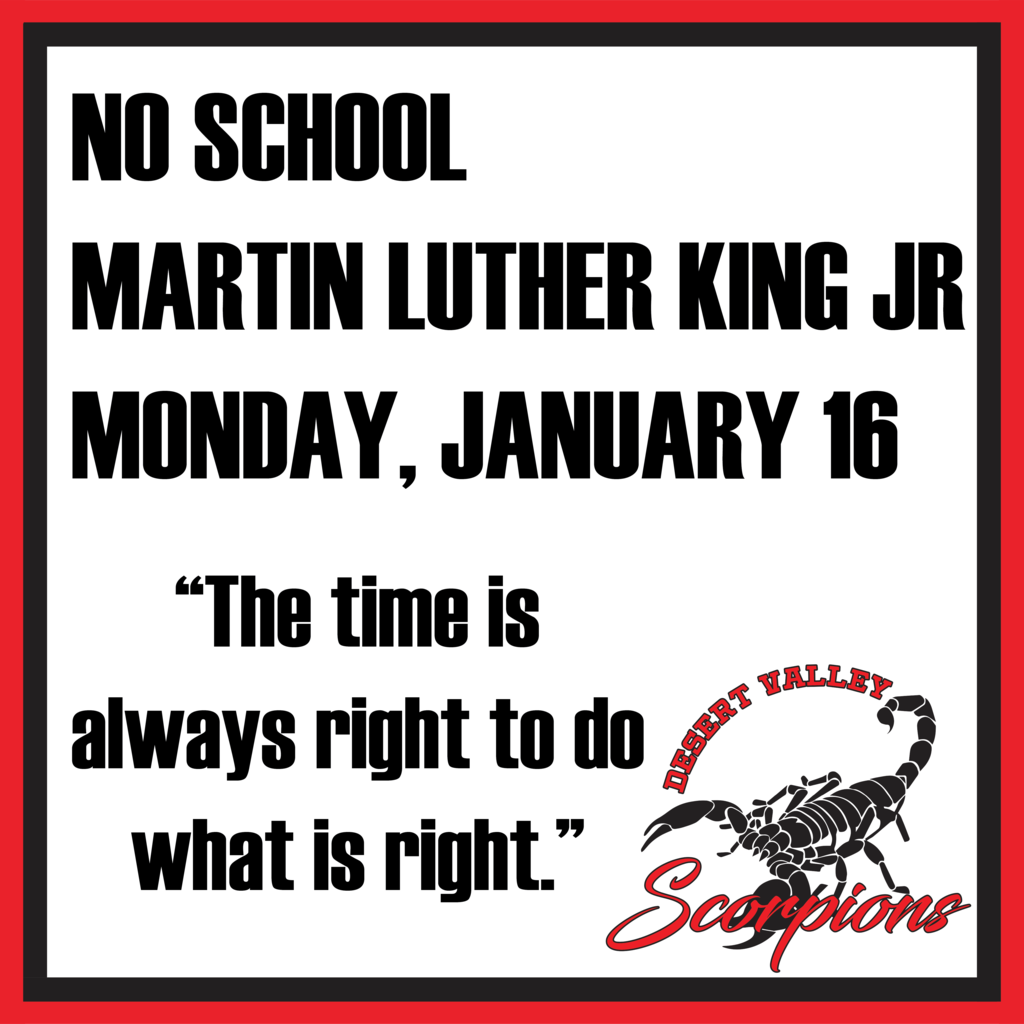 BUHSD is hiring for Spring and Fall coaches. Boys Football, Girls Flag Football, and Boys Volleyball. Head Coach and Assistant Coach positions are posted at
www.edjoin.org/buhsd
- please visit that site for the details.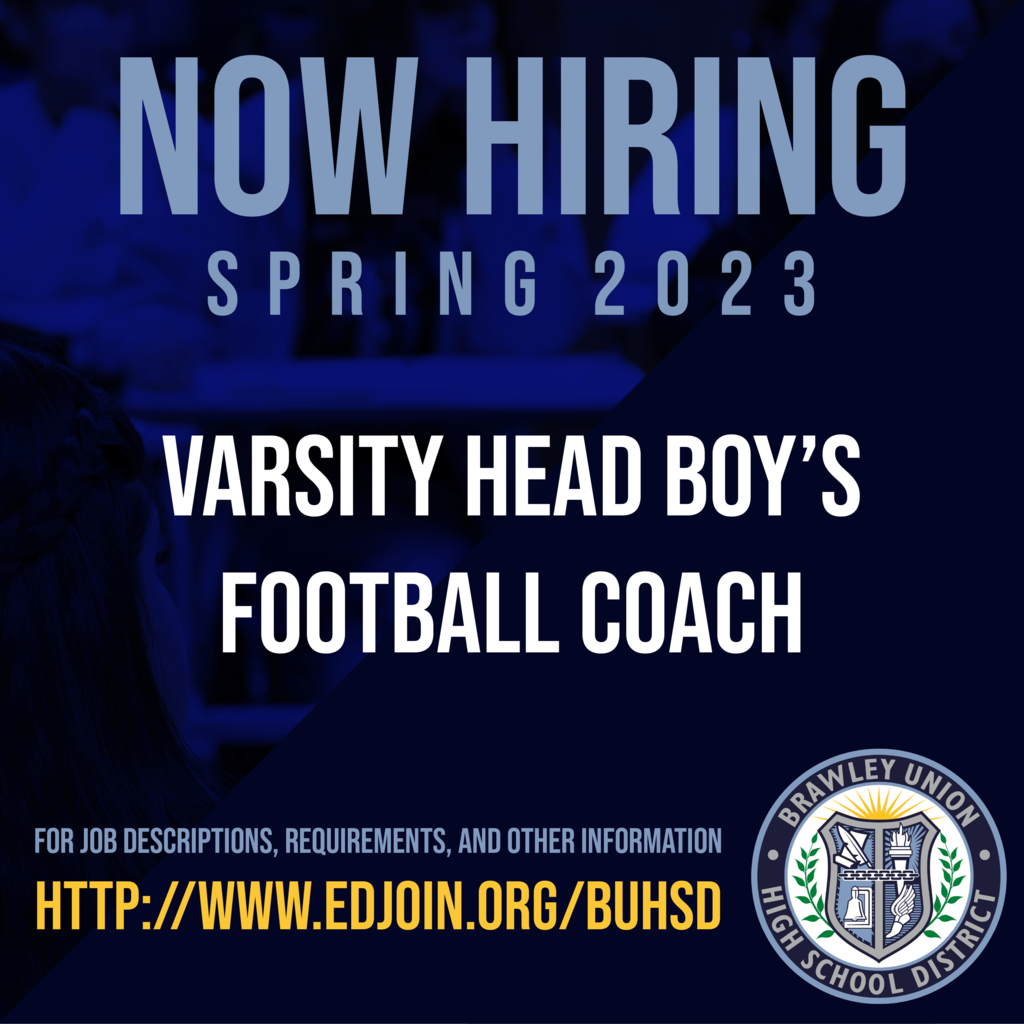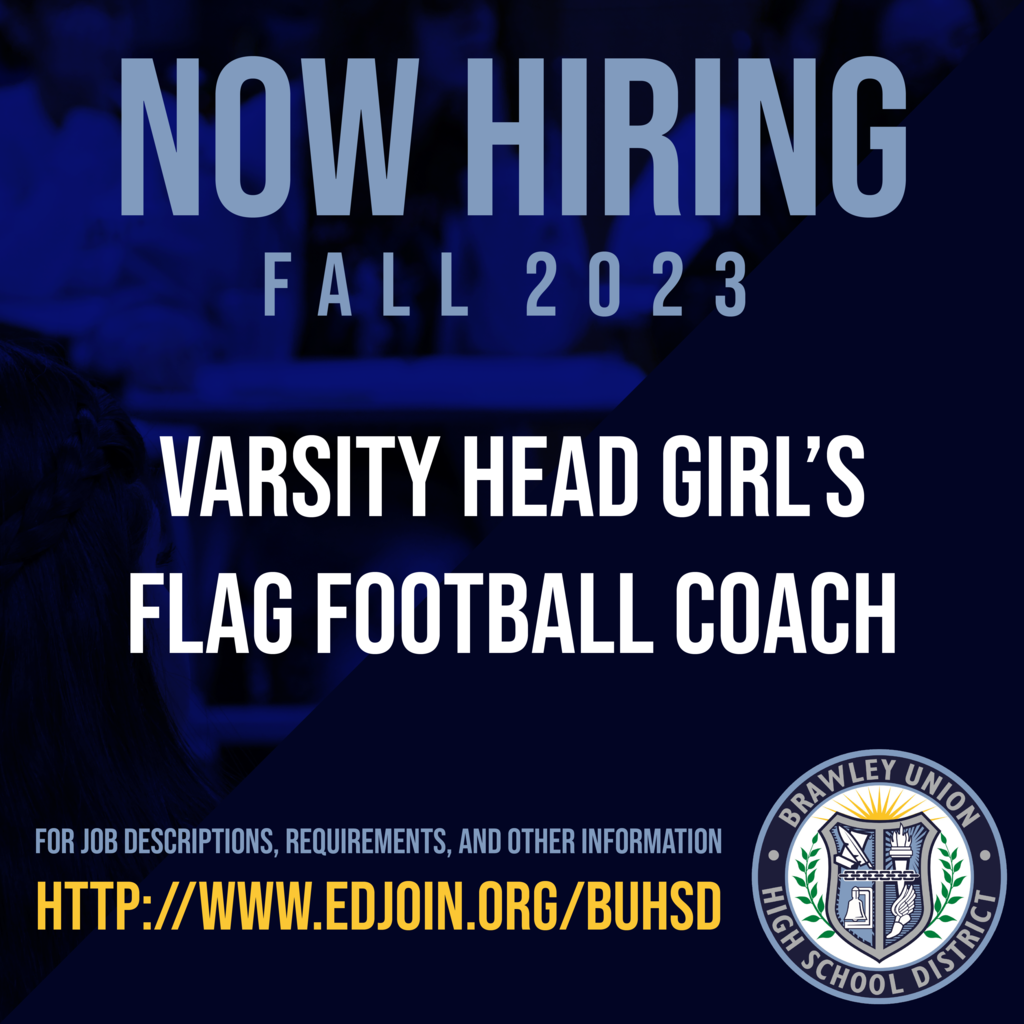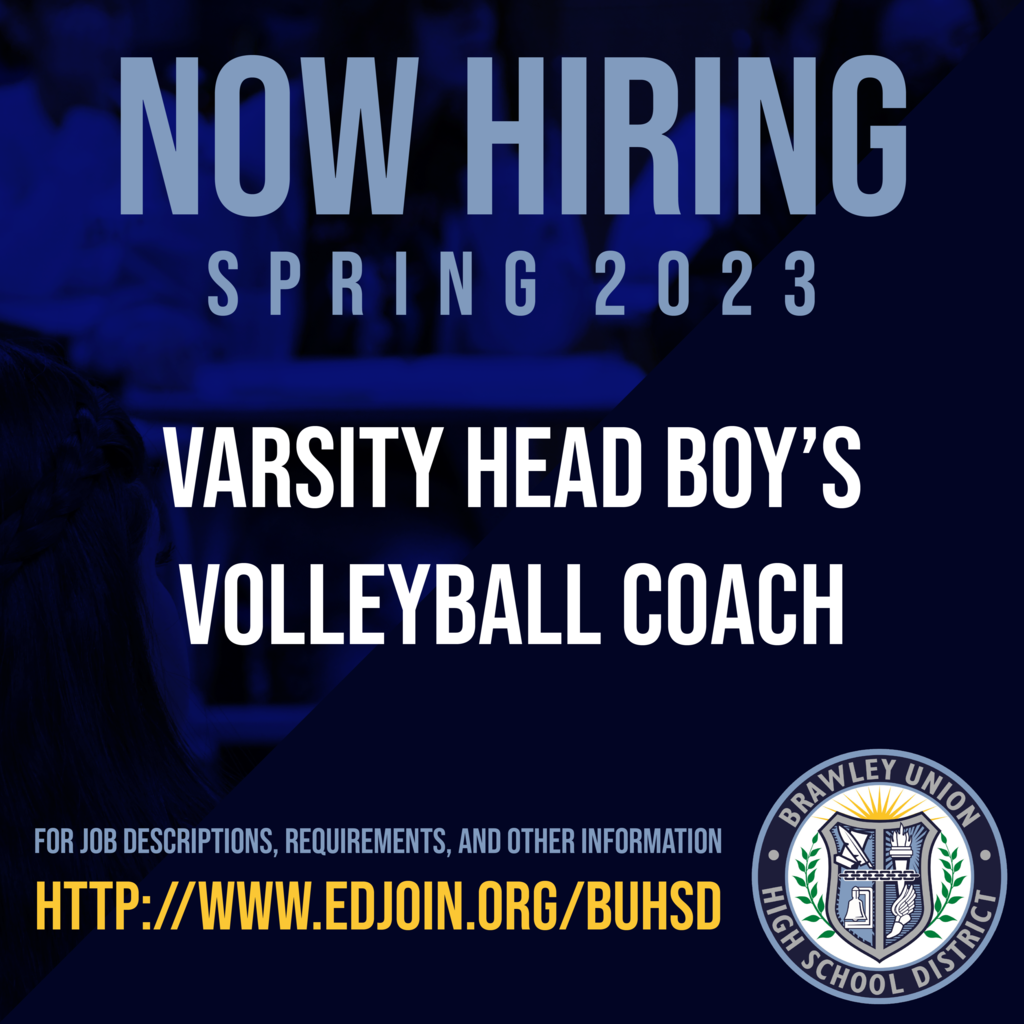 Happy New Year! There is no school for students tomorrow, Monday. Classes start back on Tuesday, January 3rd.