School Picture Information
SCHOOL ONLINE IDs
School IDs are digital this year. Click on this link to read about loading your new Digital ID on your smartphone.
ASB Stickers cost $30 and get you into BUHS home games (except CIF) for free and discounts on ASB Dances! They are available in the ASB Office. ASB stickers are electronically added to your IDs.
Use this QR Code to dowload the Minga App to load your Digital School ID.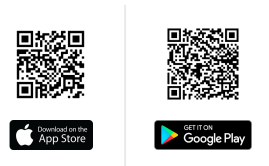 SCHOOL PICTURES
Fall school pictures are complete.

Picture orders taken during school are being shipped to us at BUHS.
Grades 9-11 are ready to order online at mylifetouch.com with your Student ID number. Orders placed on mylifetouch.com will be shipped directly to your home.
Fall retake information for grades 9-11 was October 12th - Picture Makeup Flier 10.12.22.pdf
If you have questions about school pictures, please contact:
Underclass Photography:  Families with ordering questions should visit mylifetouch.com and use the Live Chat feature or contact customer service directly.
Live Chat - Available Weekdays 4am-6pm PST & Sat/Sun 7am-4pm PST
Phone - 1-800-736-4753 Weekdays from 5am-5pm PST 
SENIOR PICTURES
Lifetouch will be here for Senior Panoramic Thursday, November 17th, 2022. Seniors report to the New Gym during tutorial. As a reminder, dress code will be enforced and negative images will not be allowed in photos. Thank you and see you there!
If you have questions about senior pictures, please contact:
Prestige Senior Photography 
Customer Service:
prestigemharea@lifetouch.com
855.918.2930
1-800-736-4775