Senior Awards Night is next Tuesday, May 23rd. See the flyer for more details. Students who will be receiving awards are being contacted by the Counseling Center.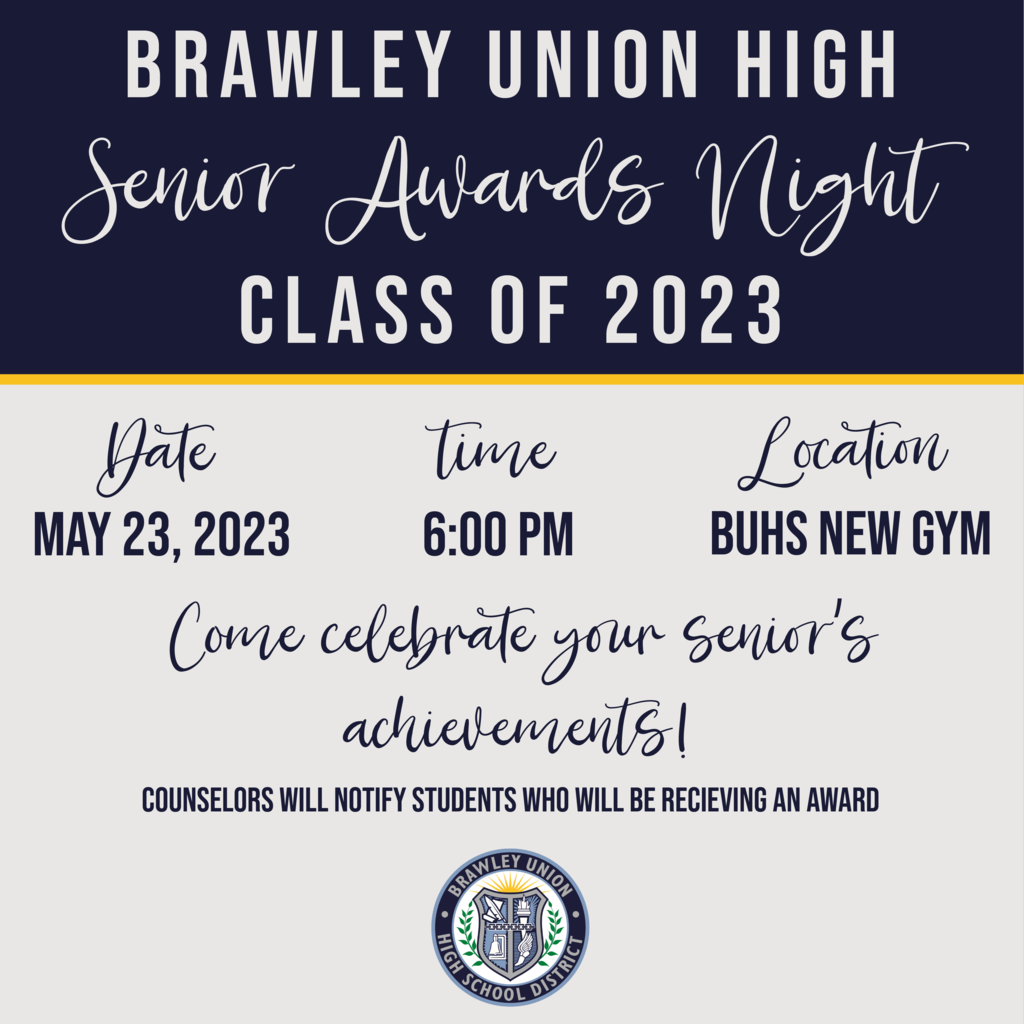 Our BUHSD Teachers are top-notch and we are so thankful for them. We appreciate their dedication to our students. #BrawleyProud #ScorpionPride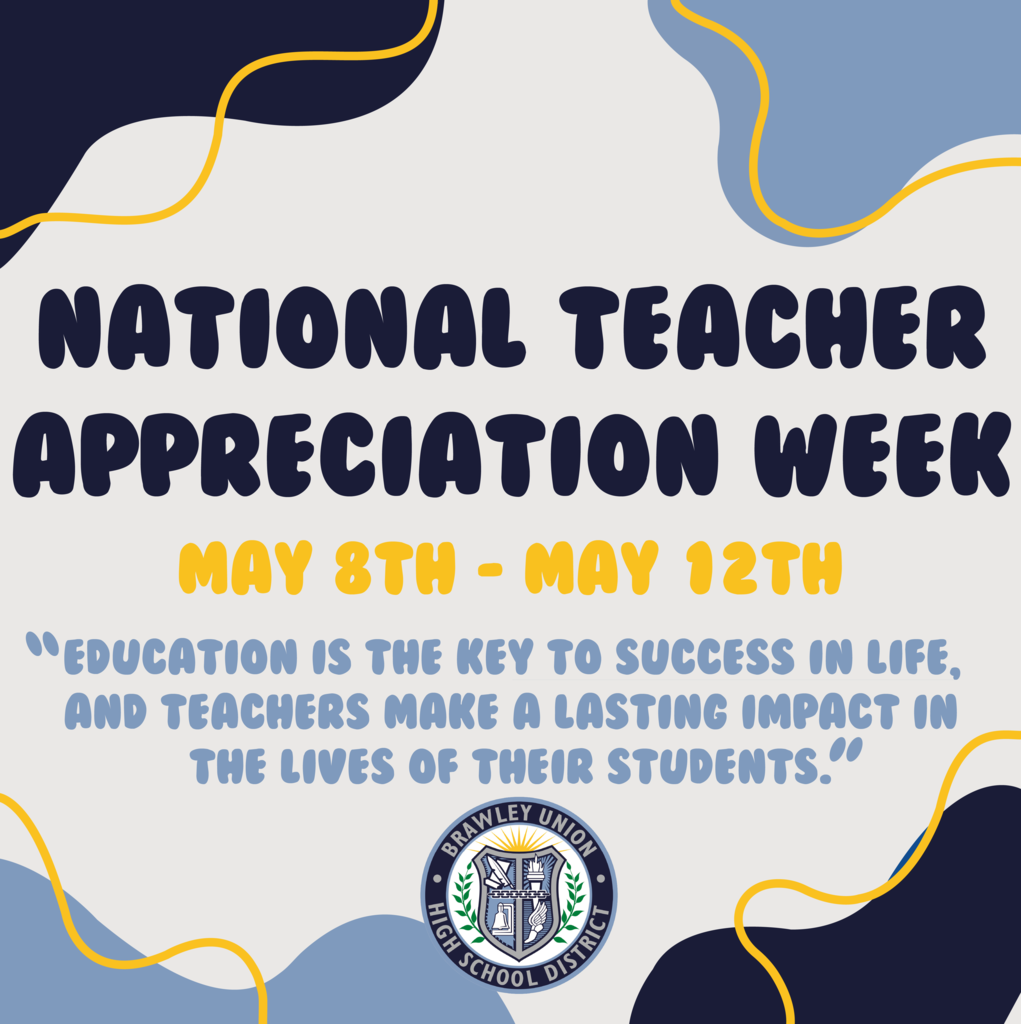 Our team in the cafeteria is amazing and we thank them for their tireless efforts to feed the children in our community. Thank you! Swipe through to see how you can appreciate our Food Heroes today.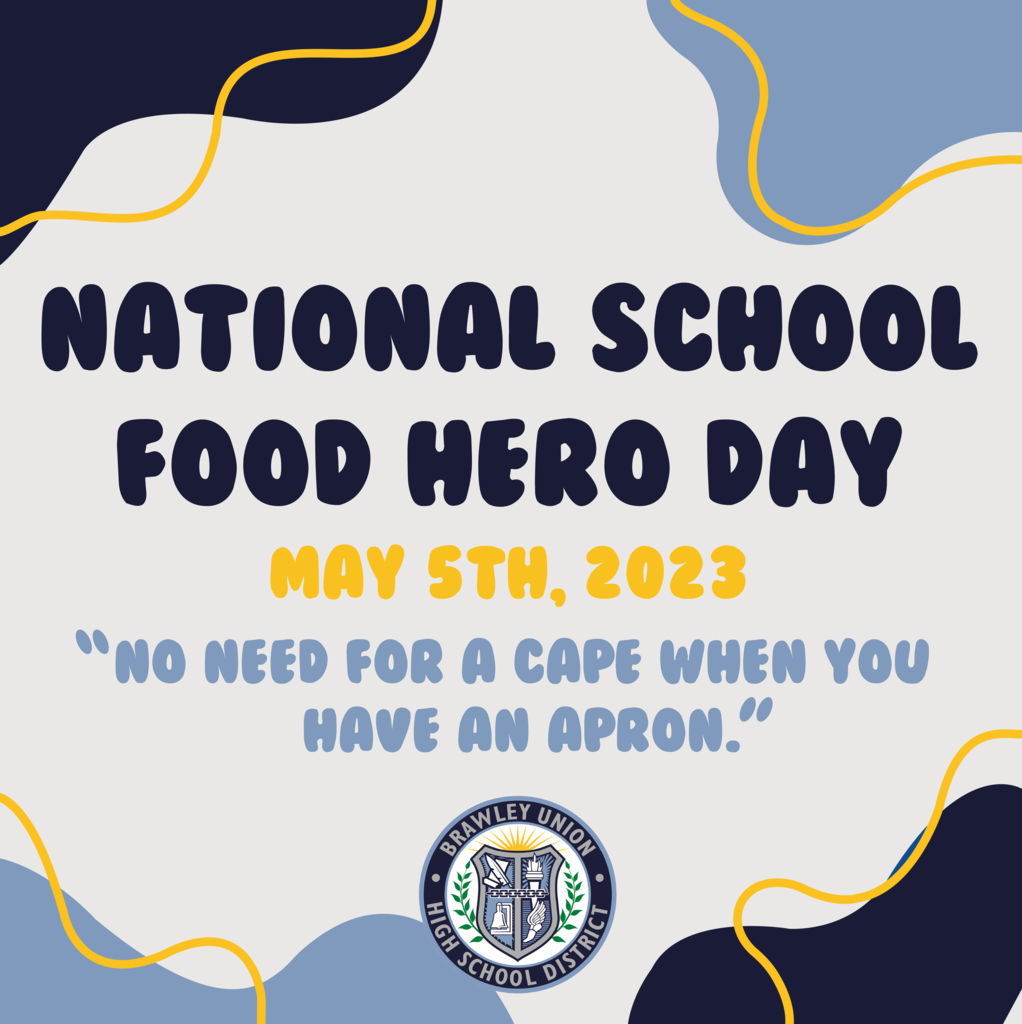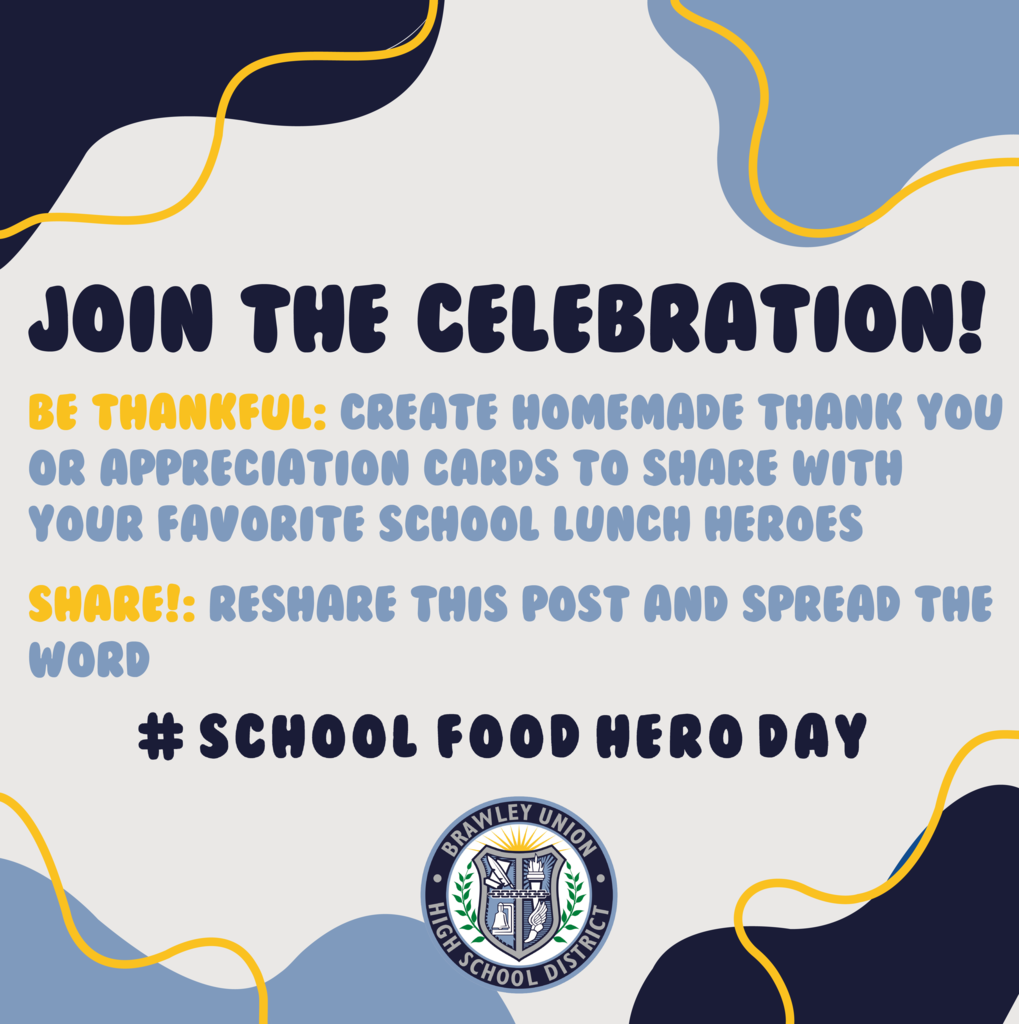 Our Criminal Justice students worked alongside the City of Brawley's Parks and Recreation department staff on a beautification project at Cattle Call Park. They scraped and painted the benches and had a great time working as a team. Thank you to the students and Mr. Contreras for your work in our community and thank you to the City of Brawley for the opportunity.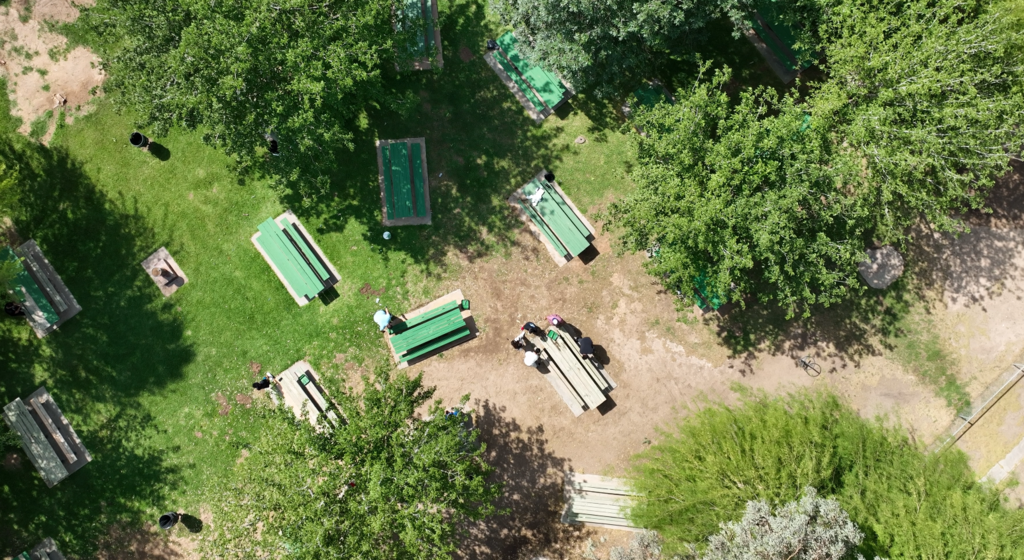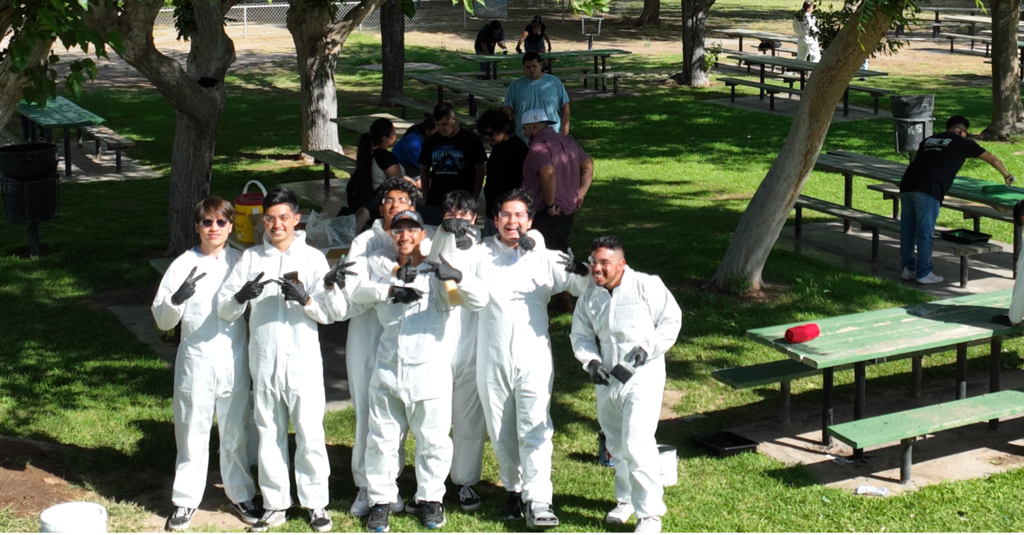 Congratulations! Charles and Marie took 1st Place for their cargo glider at the MESA Day Southern Regionals held at UC Riverside last Saturday, April 15. #BrawleyProud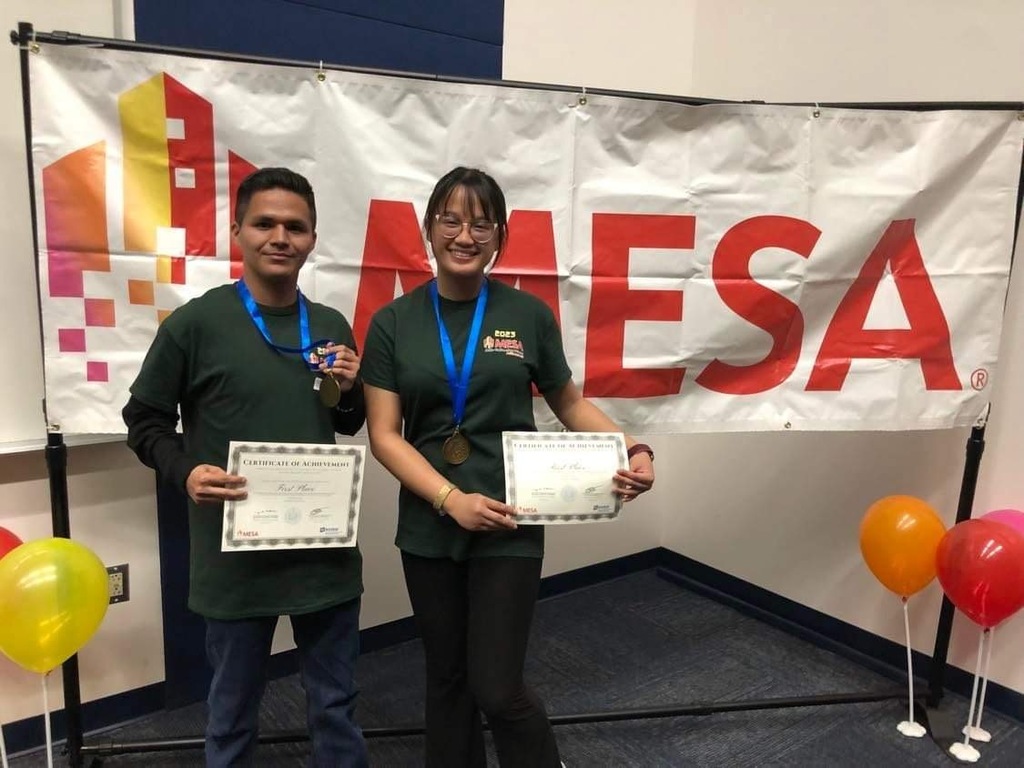 Enjoy your vacation and stay safe!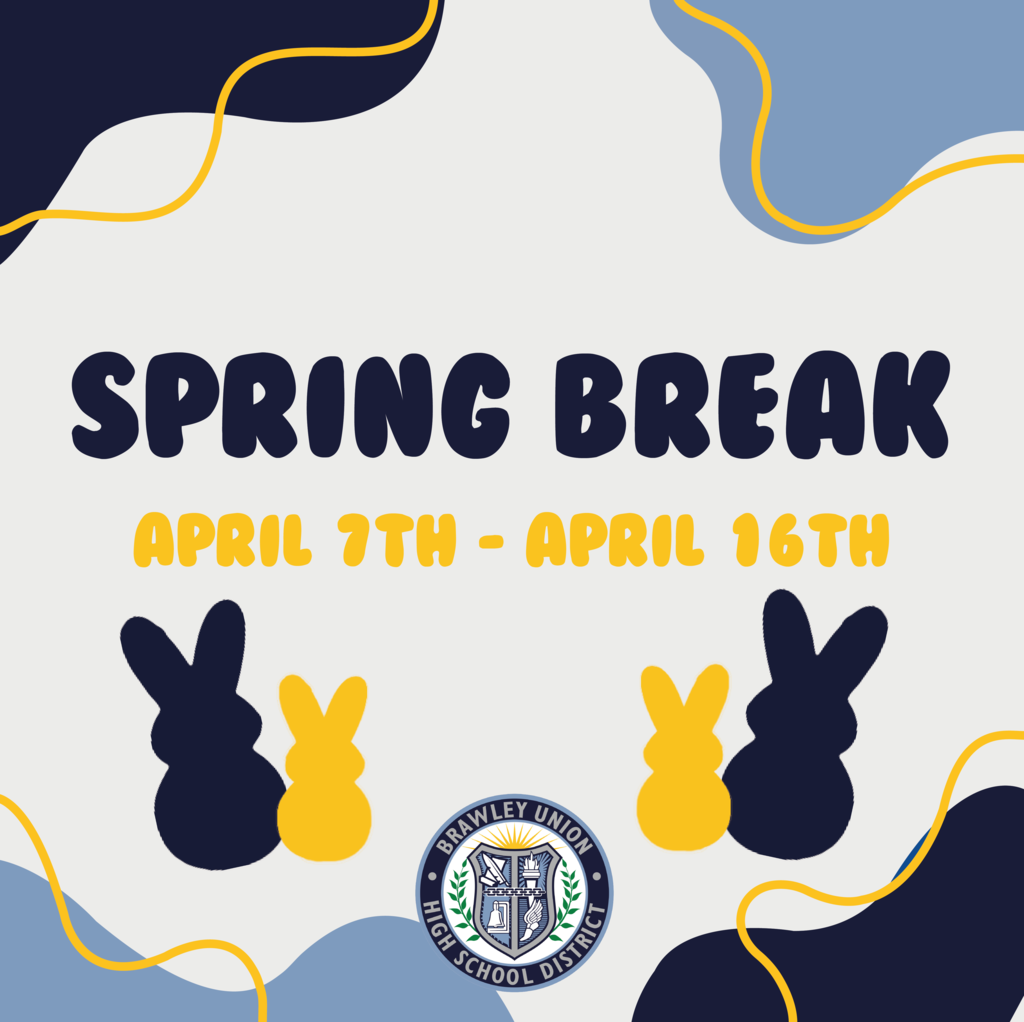 Spotlight on Mr. Greg Smith for National Assistant Principal Week! Mr. Smith works tirelessly to support students and their well-being. We are proud of his work and dedication to making BUHS an awesome school. In honor of his week, we hope he gets a new puppy! :)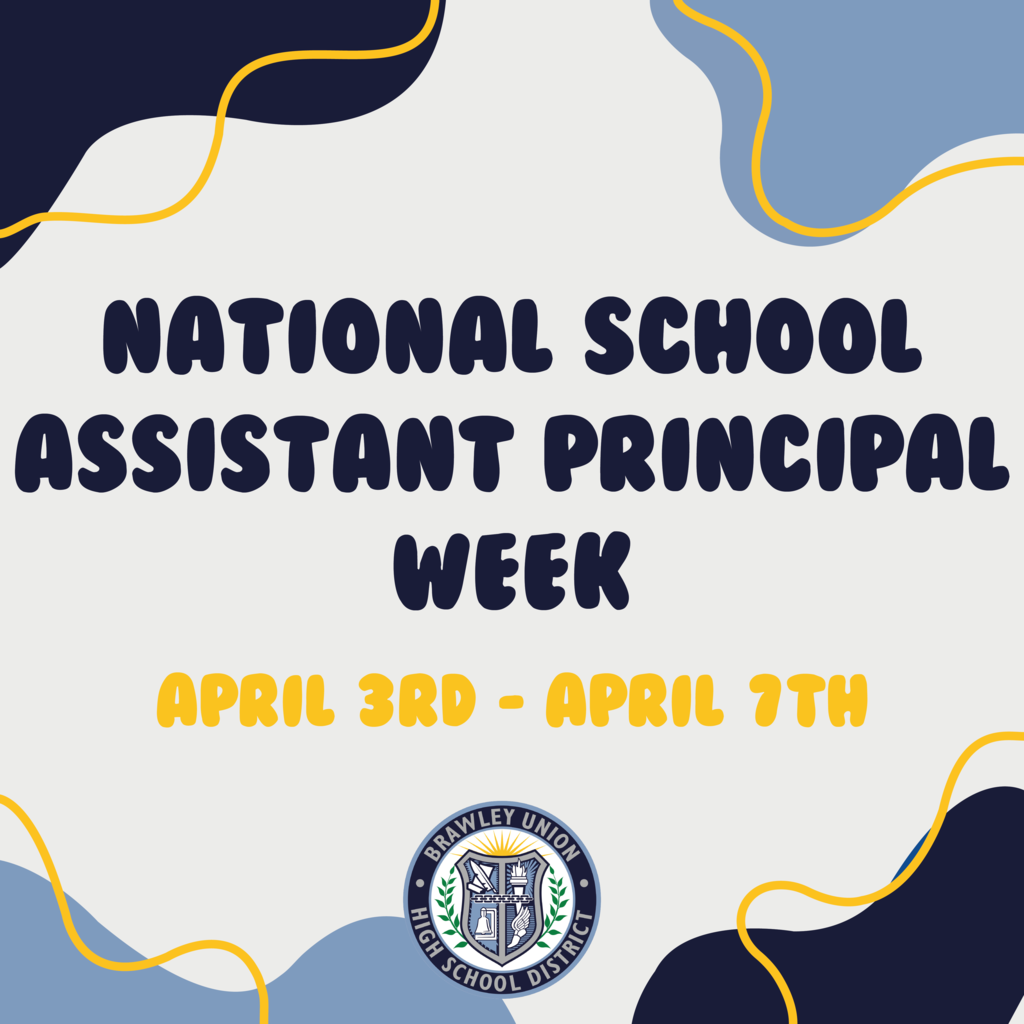 BUHS Baseball will take the field at Petco Park this Month. We hope to see you there!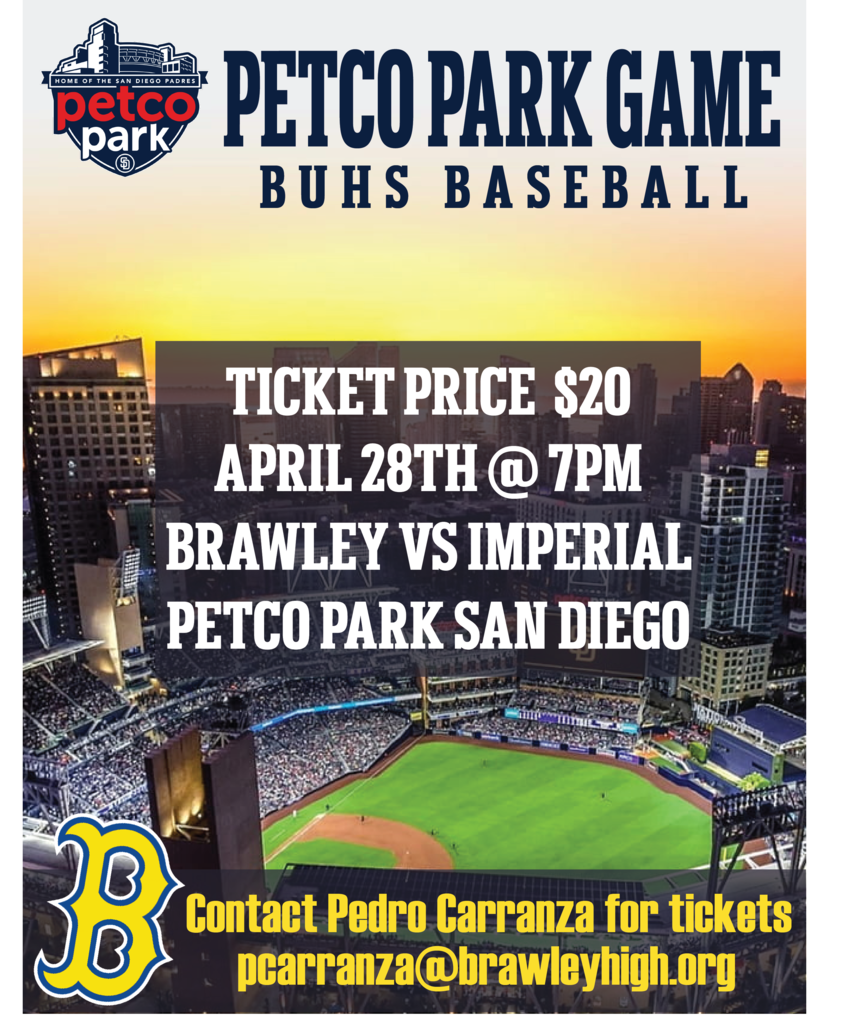 Time changes Sunday morning at 2am. Don't forget to adjust your clocks so you arrive to class on time Monday! @buhs_asb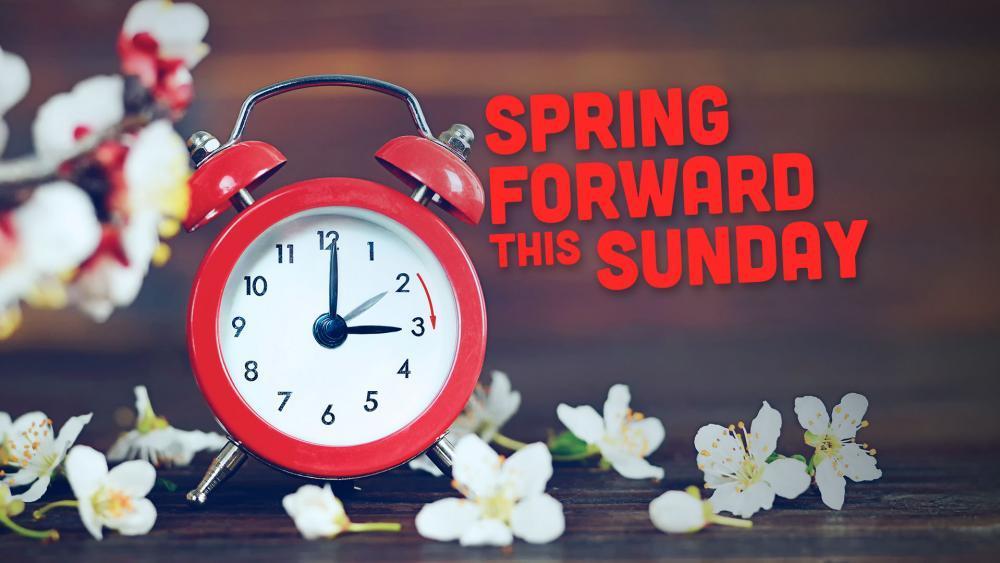 Leslie Van Der Linden was chosen as an ACSA Teacher of the Year for Imperial County! Ms. Van Der Linden teaches English & Special Education at BUHS and is such an advocate for student success. Her passion is helping students prepare for college & the workforce when they graduate. She will be honored at an awards dinner in May. Congratulations! #BrawleyProud @buhs_asb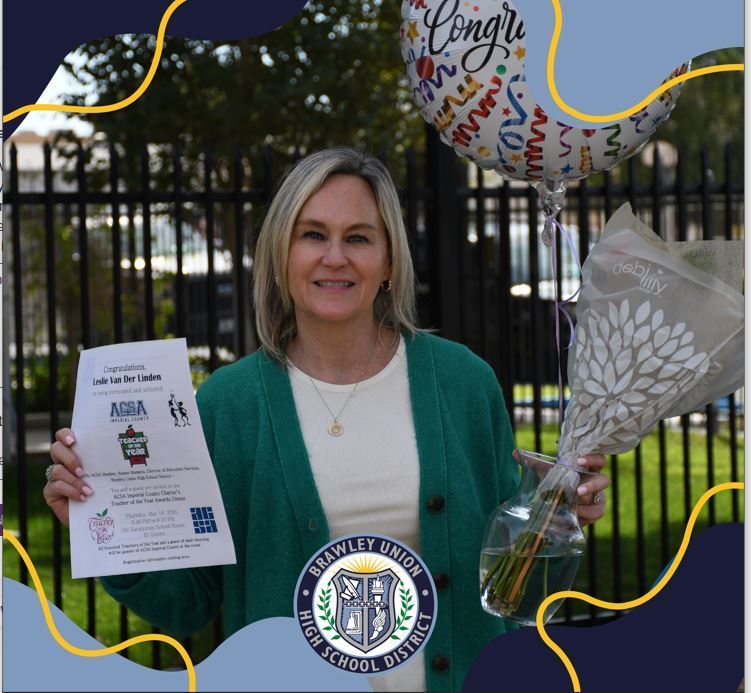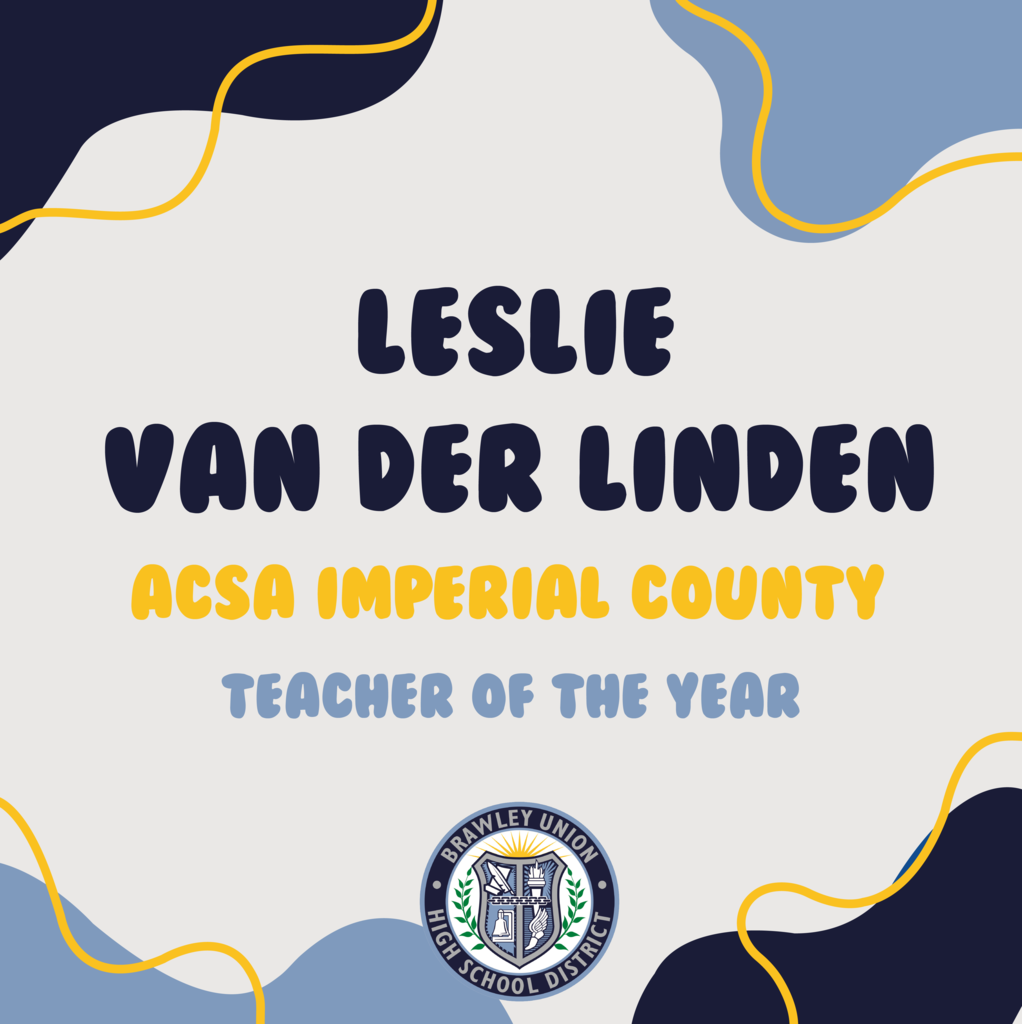 Coffee Cat is this Friday, March 10th at 9:30am in the BUHS Cafeteria. This month's topic is Internet Safety. See you there!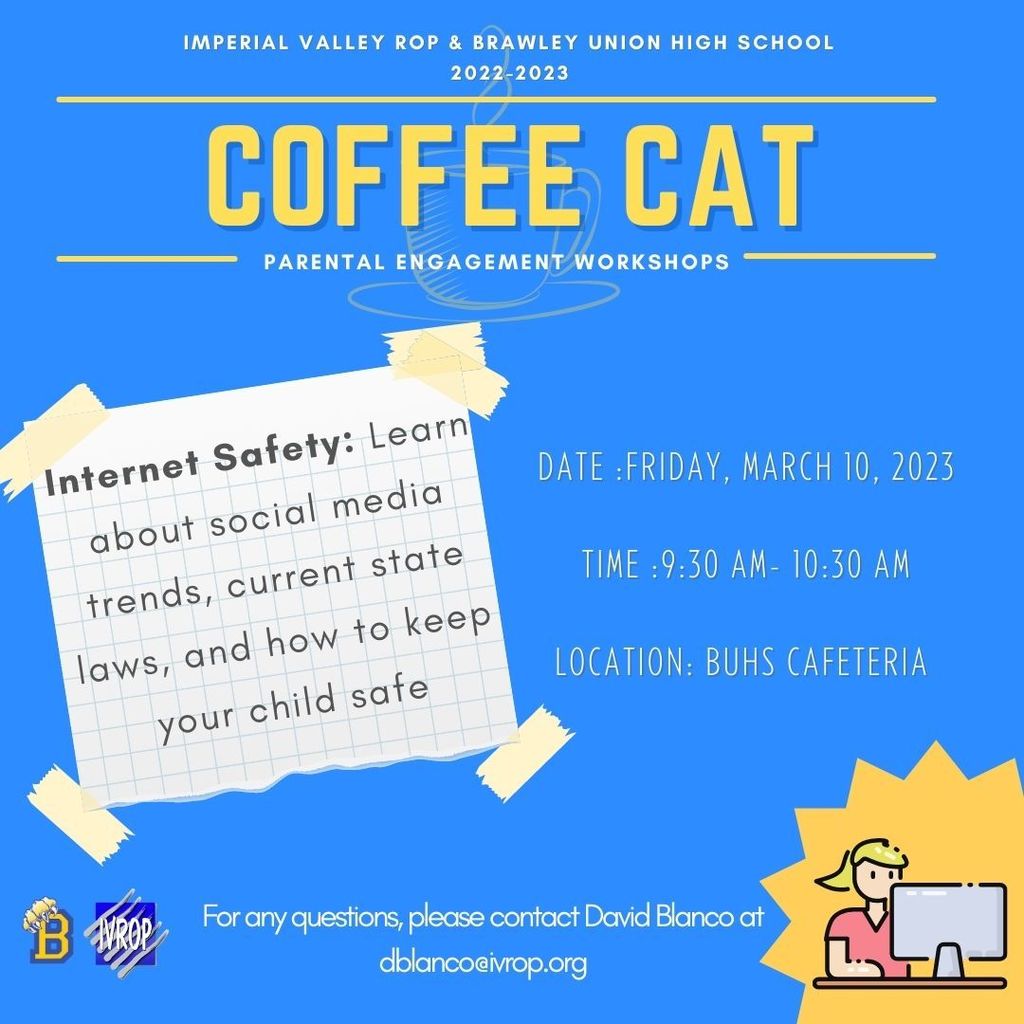 Save the date! The BUHS iCAN Event is scheduled for Wednesday, March 15th starting at 5:30pm. The flyer with more details will be posted soon! This event is for all BUHS Students and also current 8th Graders who will be attending BUHS next year!
We're hiring teachers for the 2023-24 school year! Apply now! Visit
www.edjoin.org/buhsd
for the details.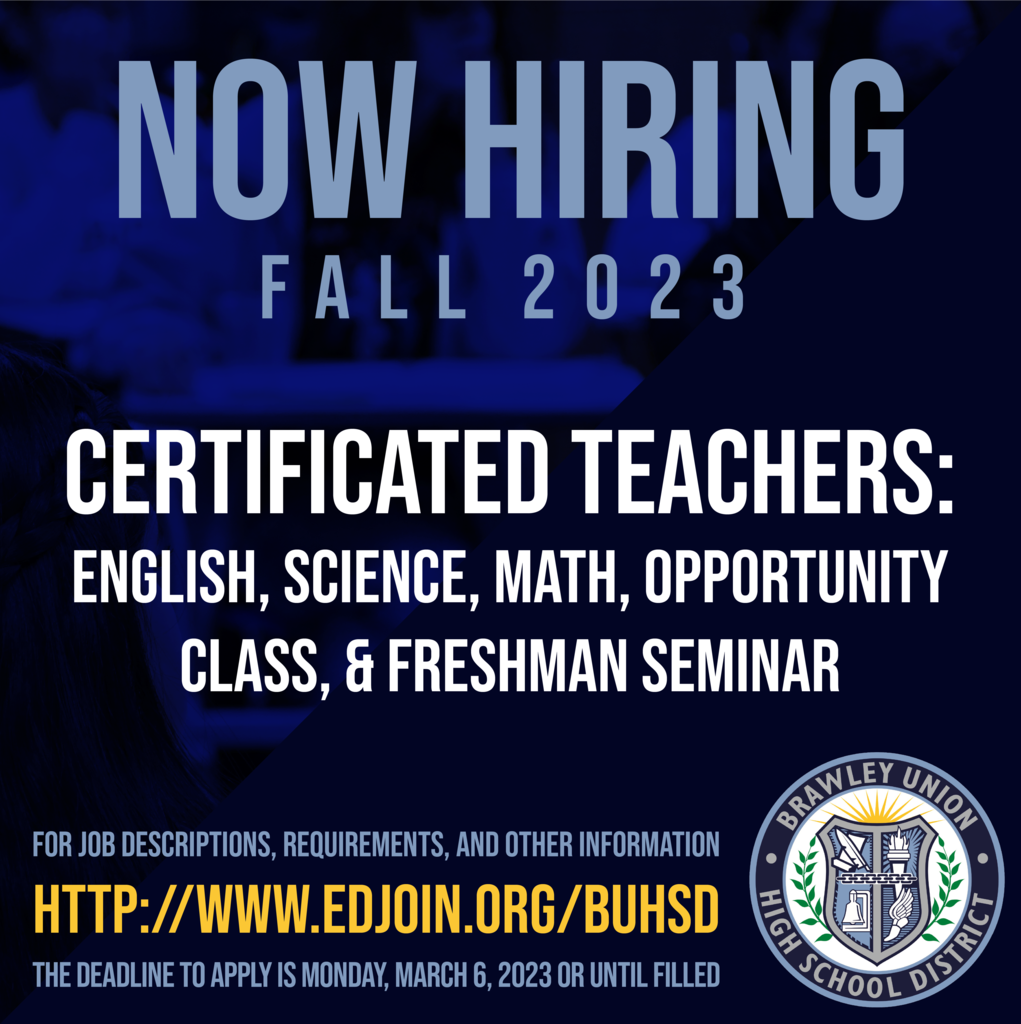 Career Day is Tomorrow! Here is our Special Bell Schedule for Thursday, February 23rd. Students will report to their Tutorial Class at 8am. Thank you to the wonderful community members who will be with us tomorrow sharing their stories and careers.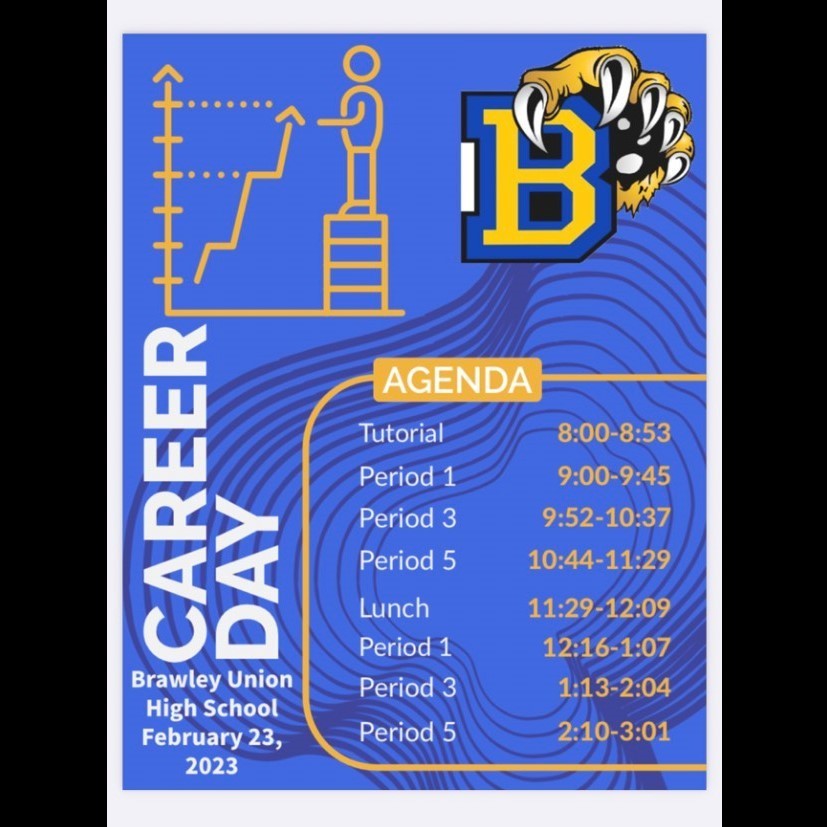 As we celebrate Presidents Day today, we look back at a recent trip for two Wildcats to Washington DC. Elizabeth & Marie traveled to our national capital as Youth Environmental Health Interns to meet with our district Congressman Raul Ruiz. The interns primarily discussed their research on tobacco waste in the valley. #BrawleyProud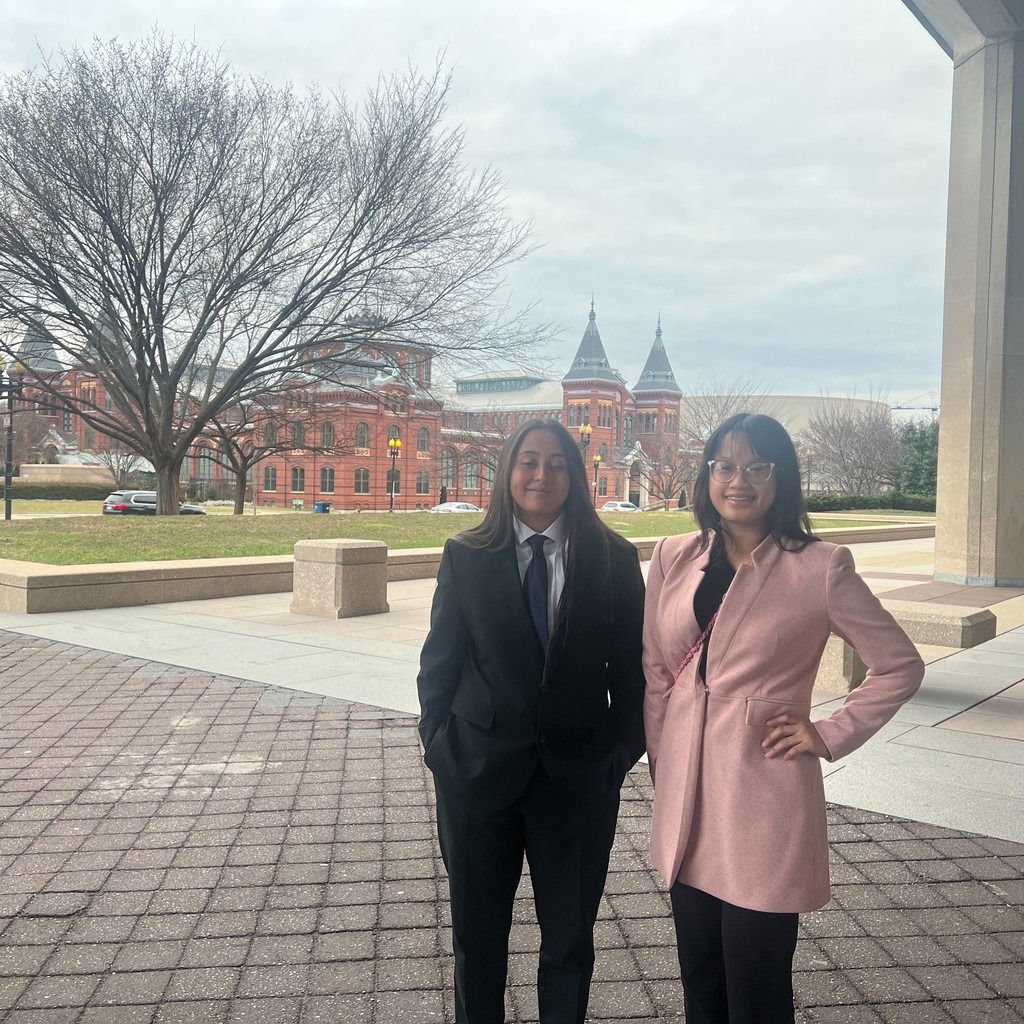 We continue to celebrate the work of our School Counselors this week. The 2023 theme is "Helping Students Dream Big." Our counselors help our students dream big and then support them as they find the pathway to make those dreams a reality. Thank you to all of our BUHS & DVHS Counselors! #BrawleyProud #ScorpionPride #ifnotusthenwho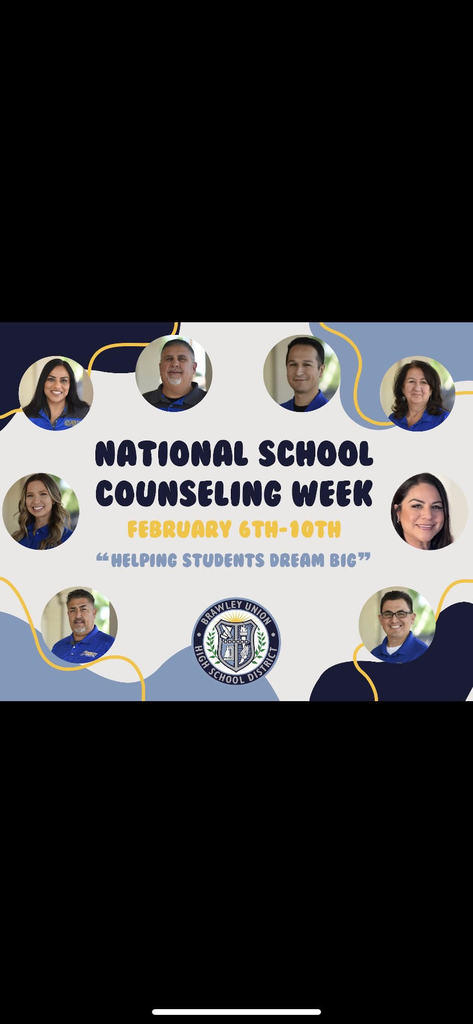 BUHS Coffee Cat this Friday, February 3rd from 9:30-10:30am in the BUHS Cafeteria. We will be talking about our Career Tech Ed pathways.