Gloria Santillan
President of the Board
With eighteen years of service, Gloria G. Santillan has been a noteworthy leader in the Brawley High School and Elementary School District Boards. You may know her from her work as Chief Financial Officer at Clinicas de Salud del Pueblo and A & S Health Care Services, but Mrs. Santillan can also be credited with contributions to the Brawley Boys and Girls Club, IVROP and St. Margaret Mary Finance Committee. Gloria has been honored with Women of the Year, Center for Family Solutions and recognized in Valley Women Magazine. She holds a Bachelor's of Science degree in Accounting from SDSU and a CPA license. Gloria will work on solidifying the bridge between our feeder school districts to provide the highest quality education for all BUHS students.
Joel Gonzalez
Vice-President of the Board
Mr Joel A. Gonzalez was elected to Brawley Union High School Board of Trustees in 2020. Mr. Gonzalez is a lifelong resident of Brawley. He proudly graduated from Brawley Union High in 1998. He is married to Carla and together they have 4 children, Jonathan, Savannah, Makayla and Jocelyn. Mr. Gonzalez started his career in law enforcement in 2001 at the Imperial County Sheriff's office as a Deputy. After about 8 yrs, Mr Gonzalez opened his own business, which he has been successful in for the past 12 years. Mr Gonzalez 's involvement in the community include Brawley Chamber, Hidalgo Society, Elks Lodge and La Gente car club. Mr. Gonzalez is looking forward to working with our school staff, parents and students at BUHS.
Karin Morgan
Board Member
Mrs. Karin J. Morgan is serving her first term on the Brawley Union High School District Board of Education after being elected in November 2018. She and her husband Andrew have lived, worked, and raised three children in Brawley. They enjoy watching their four grandchildren grow up in Brawley and attend Brawley schools. Mrs. Morgan is a graduate of San Diego State University, earning her B.A. in Recreation Administration. She retired in 2012 after thiry-four years of service with the City of Brawley, serving twenty-six years as Director of Parks and Recreation. Mrs. Morgan is looking forward to working together with the students, parents, and staff at BUHSD to provide our students with the tools and support necessary to succeed.
Estella Sanchez-Galvan
Board Member
Mrs. Estella Sanchez-Galvan was elected in 2022. She is a graduate of Brawley Union High School. She is married to JJ Galvan and together they have 6 children and 13 grandchildren. Mrs. Sanchez-Galvan has been employed with the California Department of Corrections and Rehabilitation for 23 years and holds an Associate's Degree in Administration of Justice. Her involvement in the community has been with Hidalgo Society, currently serving as Vice President, and enjoys volunteering with non-profit organizations that support the needs of our children's future educational goals. Mrs. Sanchez-Galvan chose to be a part of these organizations, primarily because they advocate for children, especially the underprivileged. Mrs. Sanchez-Galvan is committed to partnering with students, families, educators, staff, and community members to build a better school district where all children can thrive and succeed in a safe learning environment.
Audrey Noriega
Board Member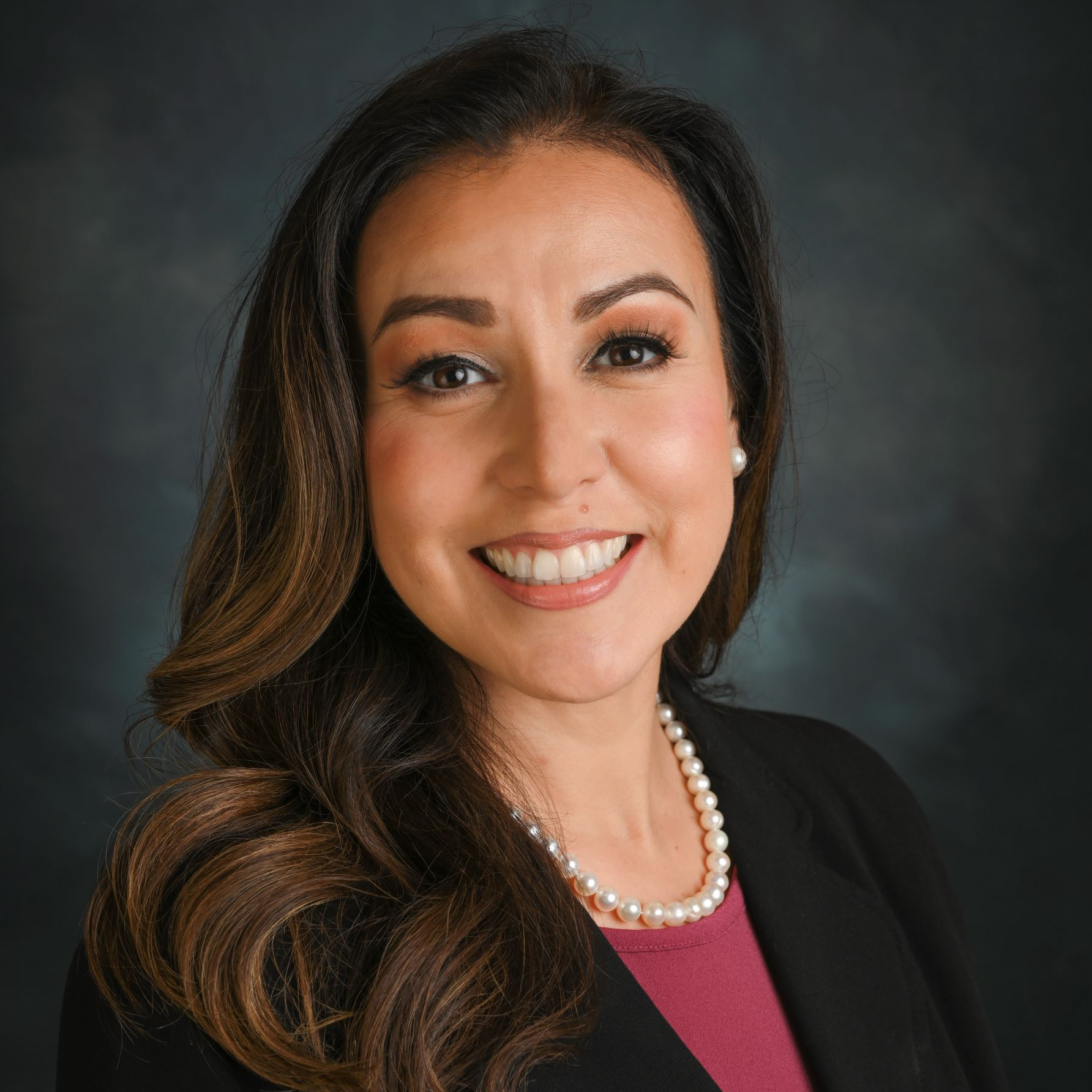 Audrey Noriega
Email: anoriega@brawleyhigh.org
760-550-9774
Term ends: December 2024
Mrs. Audrey Noriega was appointed to the Brawley Union High School District Board of Education in 2023. Mrs. Noriega graduated from BUHS and attended the University of San Diego where she obtained her Bachelor of Arts Degree in Business Administration. Shortly after, she began her career in the banking industry taking on management and project roles for more than 20 years. She is currently employed by Mechanics Bank as a Senior Compliance Officer. She and her husband have two boys; their oldest son is a recent BUHS graduate and the youngest is enrolled at Brawley Elementary School District. Mrs. Noriega has been involved in numerous public elementary and high school committees, such as LCAP, WASC, School Site Councils, GATE Parent Association, Measure M Bond Oversight Committee, and PTOs. She served on 2021/2022 Imperial County Grand Jury taking on the role of Secretary and was a past member of the City of Brawley Business Advisory Committee. Mrs. Noriega is a proponent of equitable education and stewardship. She is honored to be appointed as a Board of Trustee and hopes to continue fulfilling the late Board Member, Mr. Rusty Garcia's advocacy for children's education and athletics.