BUHS Baseball will take the field at Petco Park this Month. We hope to see you there!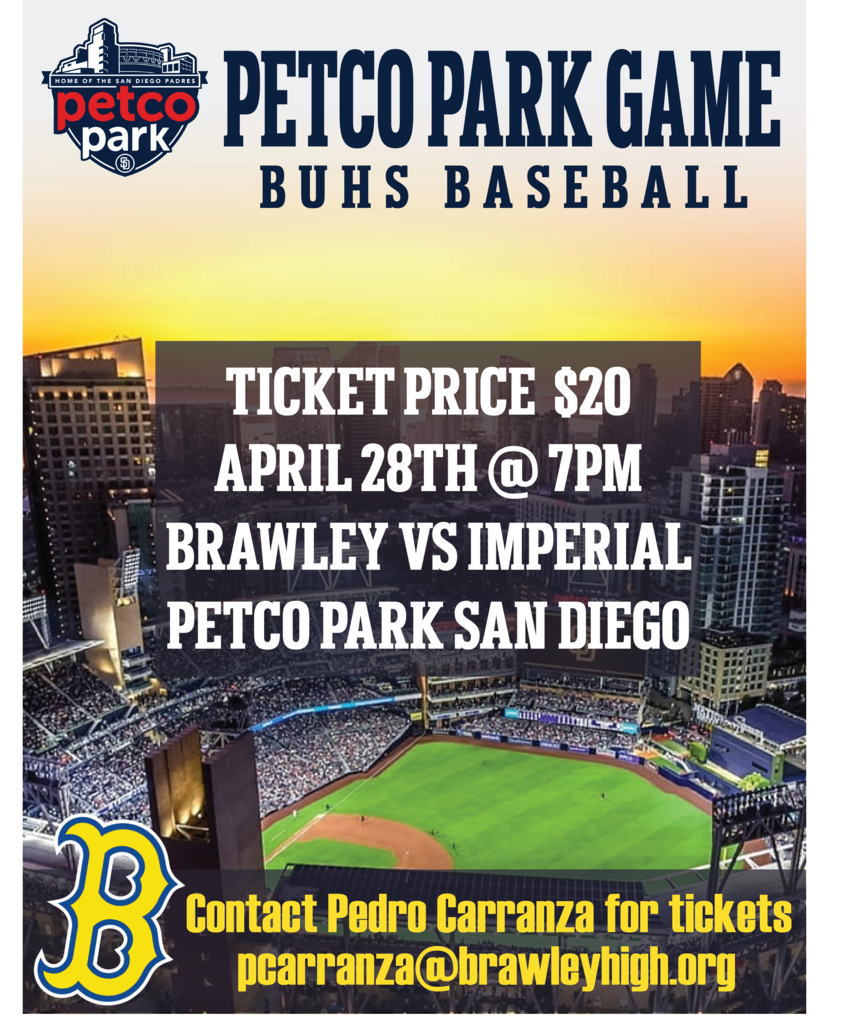 Time changes Sunday morning at 2am. Don't forget to adjust your clocks so you arrive to class on time Monday! @buhs_asb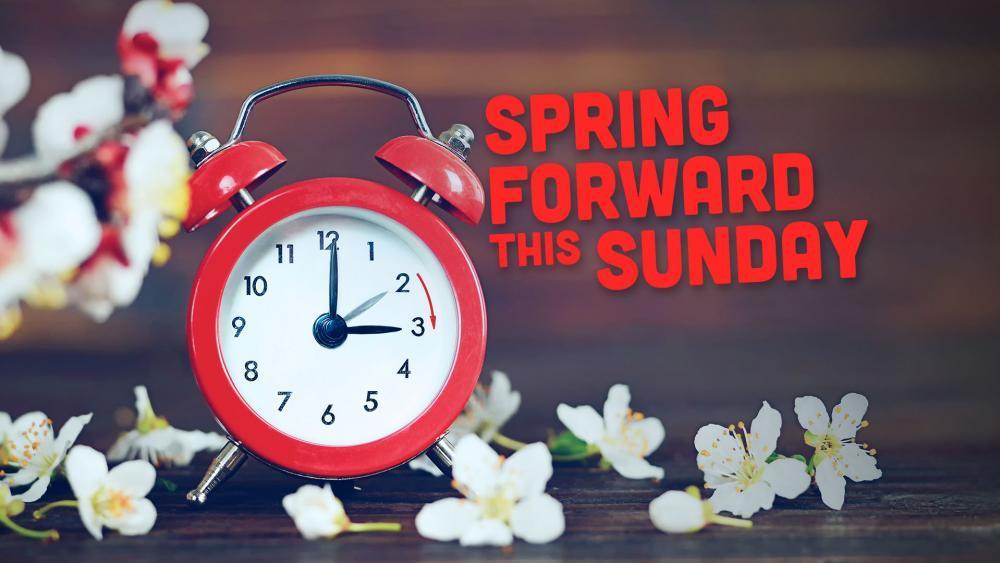 Leslie Van Der Linden was chosen as an ACSA Teacher of the Year for Imperial County! Ms. Van Der Linden teaches English & Special Education at BUHS and is such an advocate for student success. Her passion is helping students prepare for college & the workforce when they graduate. She will be honored at an awards dinner in May. Congratulations! #BrawleyProud @buhs_asb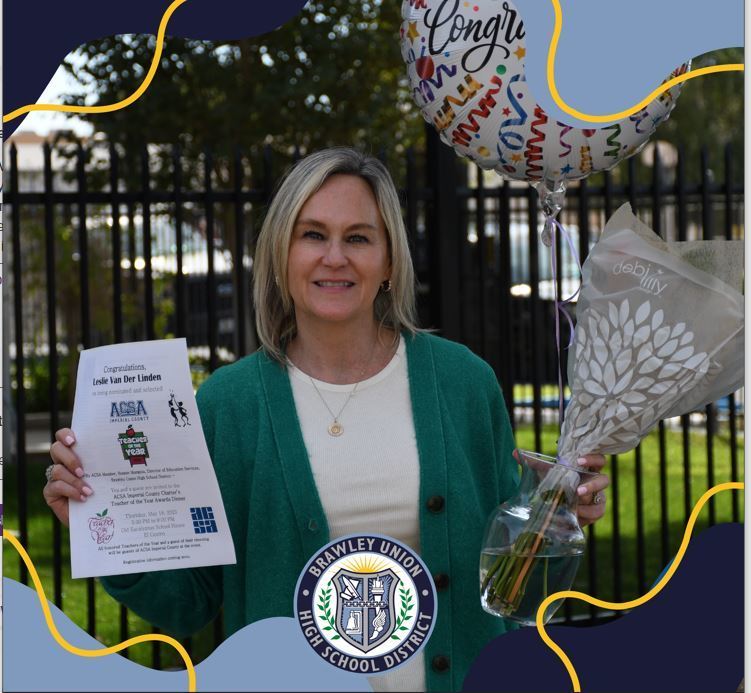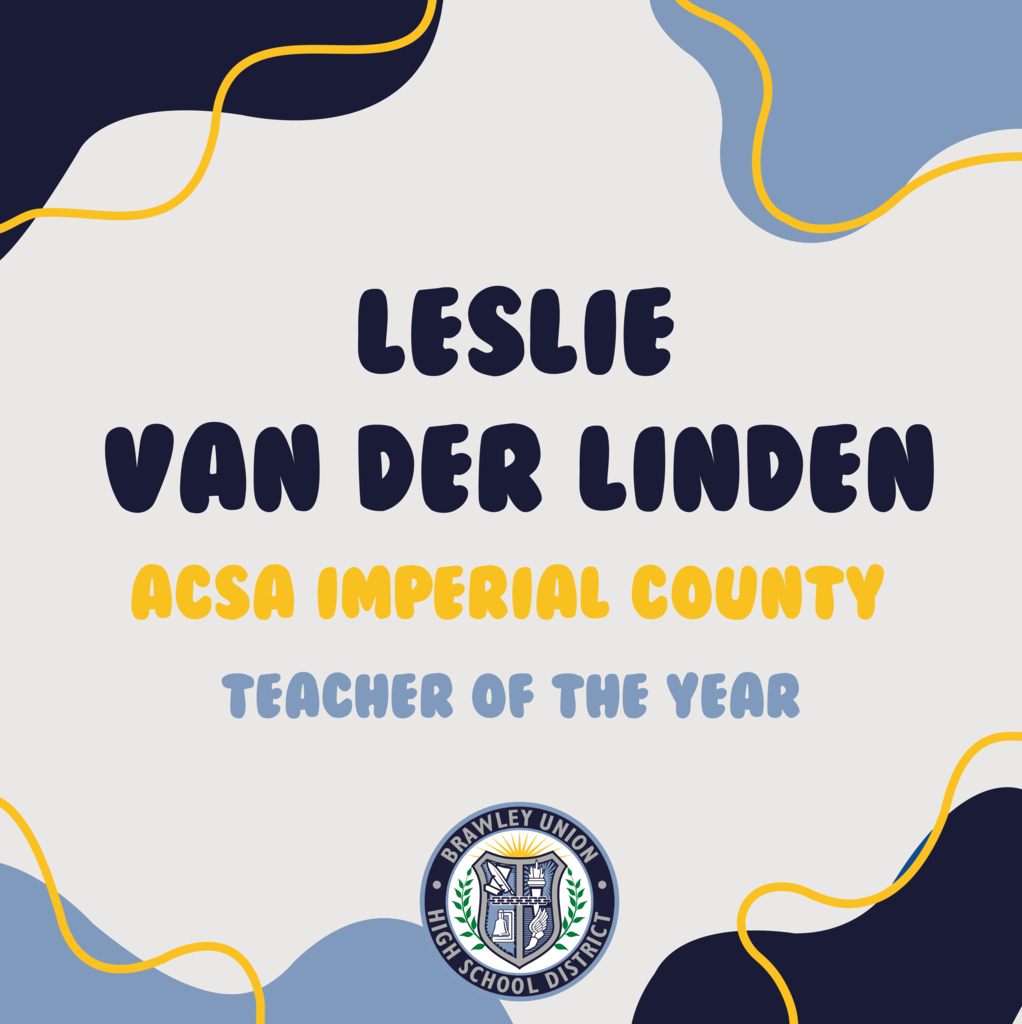 Coffee Cat is this Friday, March 10th at 9:30am in the BUHS Cafeteria. This month's topic is Internet Safety. See you there!
Save the date! The BUHS iCAN Event is scheduled for Wednesday, March 15th starting at 5:30pm. The flyer with more details will be posted soon! This event is for all BUHS Students and also current 8th Graders who will be attending BUHS next year!
We're hiring teachers for the 2023-24 school year! Apply now! Visit
www.edjoin.org/buhsd
for the details.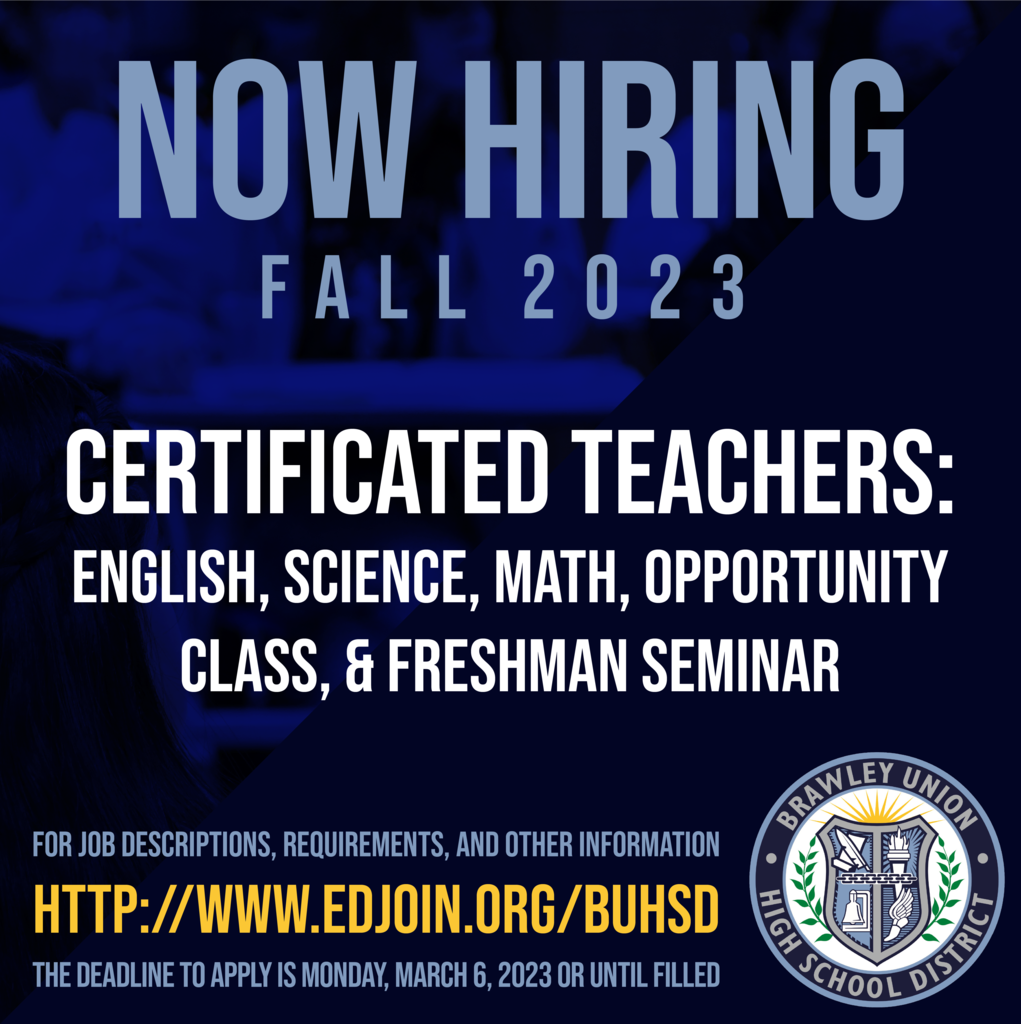 Congratulations to our DVHS Valentine's Day winners!!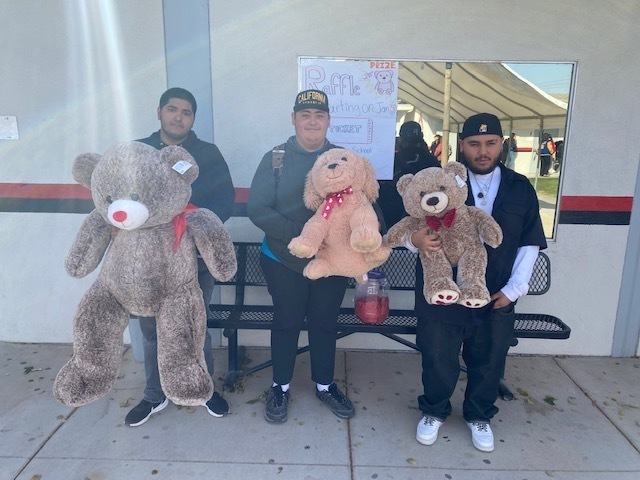 We continue to celebrate the work of our School Counselors this week. The 2023 theme is "Helping Students Dream Big." Our counselors help our students dream big and then support them as they find the pathway to make those dreams a reality. Thank you to all of our BUHS & DVHS Counselors! #BrawleyProud #ScorpionPride #ifnotusthenwho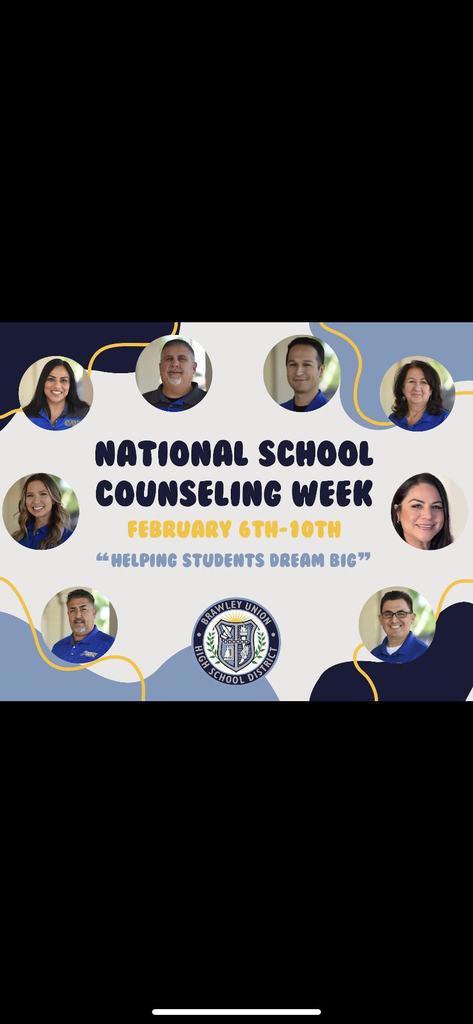 The BUHSD community would like to recognize and thank our School Counselors for all they do here in our schools. Their dedication to our students is unmatched and we are so grateful for them. Please reach out to your counselor this week to encourage them as they continute to promote Big Dreams for our students.

BUHS Coffee Cat this Friday, February 3rd from 9:30-10:30am in the BUHS Cafeteria. We will be talking about our Career Tech Ed pathways.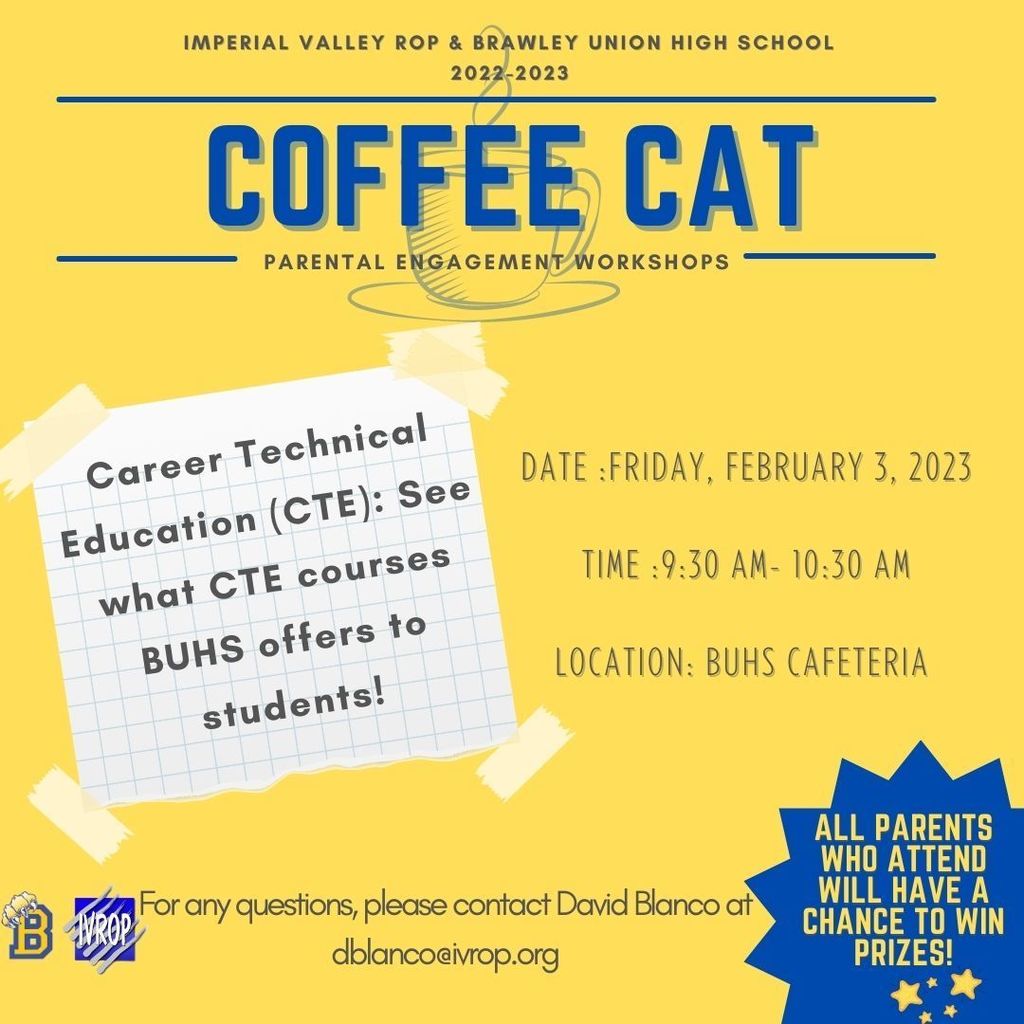 Yes! BUHS has school on Monday, January 30th. Students, please be in class on time.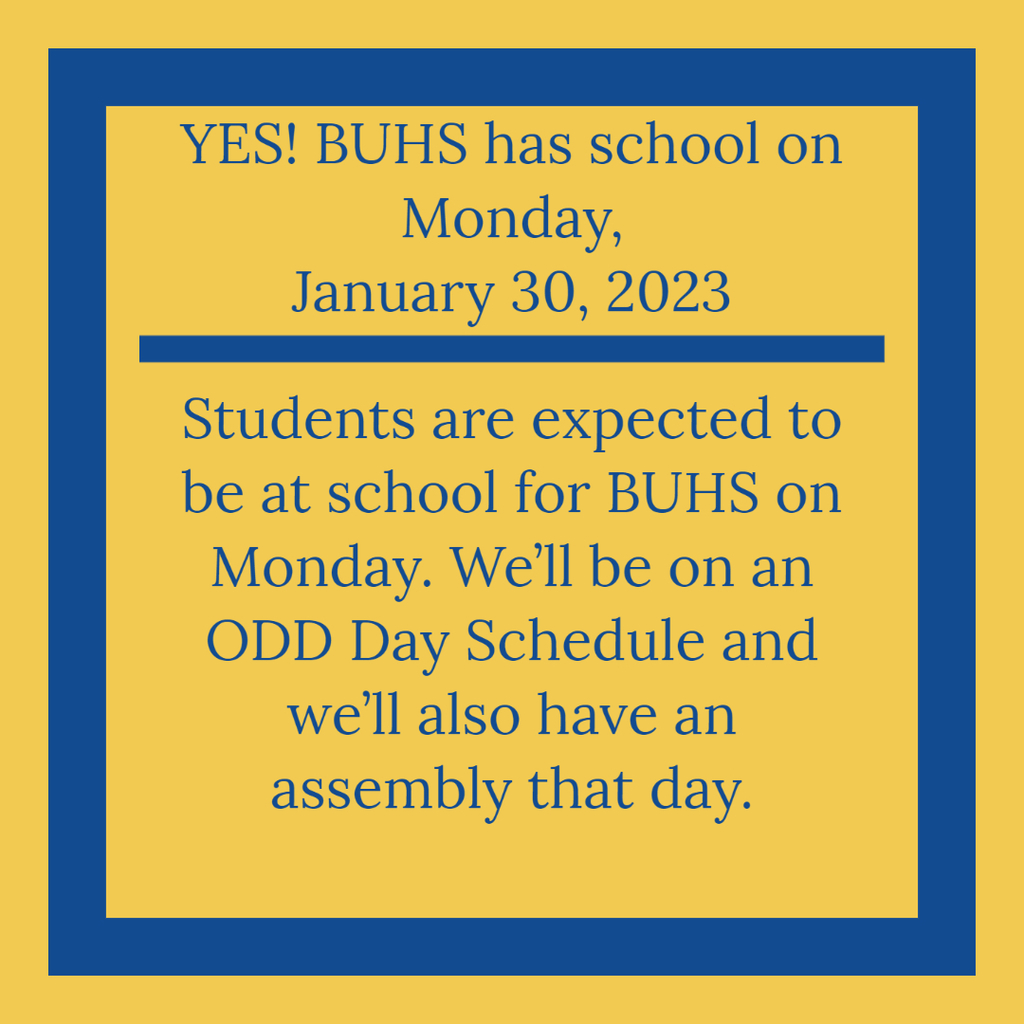 We will host a FAFSA workshop for Seniors on Saturday, January 28th from 8am to 12pm at BUHS. Please use this link to register.
https://tinyurl.com/mrfbw6wh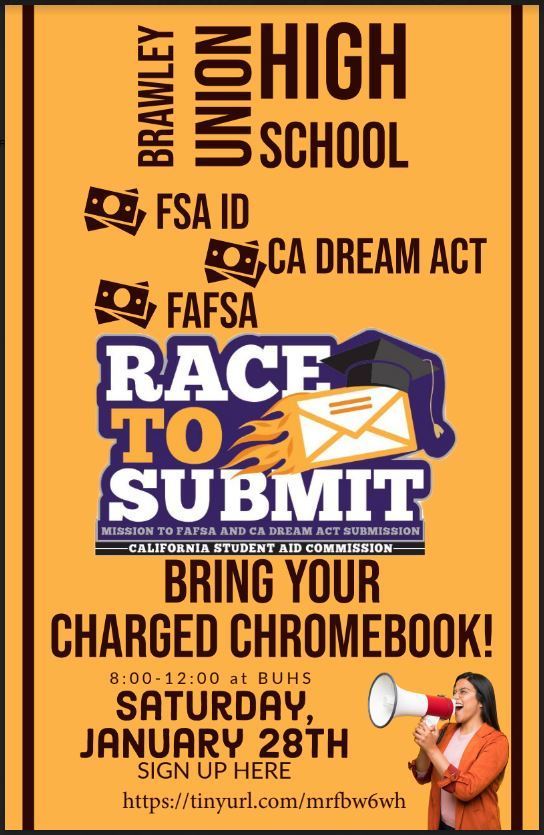 Dear Brawley Union High School students and community members, The BUHS Class of 2025 is hosting the Masquerade Ball dance on January 28, 2023. We would like to encourage all students to attend as it will help alleviate Prom and Grad Nite expenses. Any volunteers to chaperone or donations would be greatly appreciated. Dance Prices: Single $15 Double $25 If you have any questions please let us know, Alfonso Guerrero x4160
aguerrero@brawleyhigh.org
Karina Alvarez x4141
kalvarez@brawleyhigh.org
BUHSD is hiring for Spring and Fall coaches. Boys Football, Girls Flag Football, and Boys Volleyball. Head Coach and Assistant Coach positions are posted at
www.edjoin.org/buhsd
- please visit that site for the details.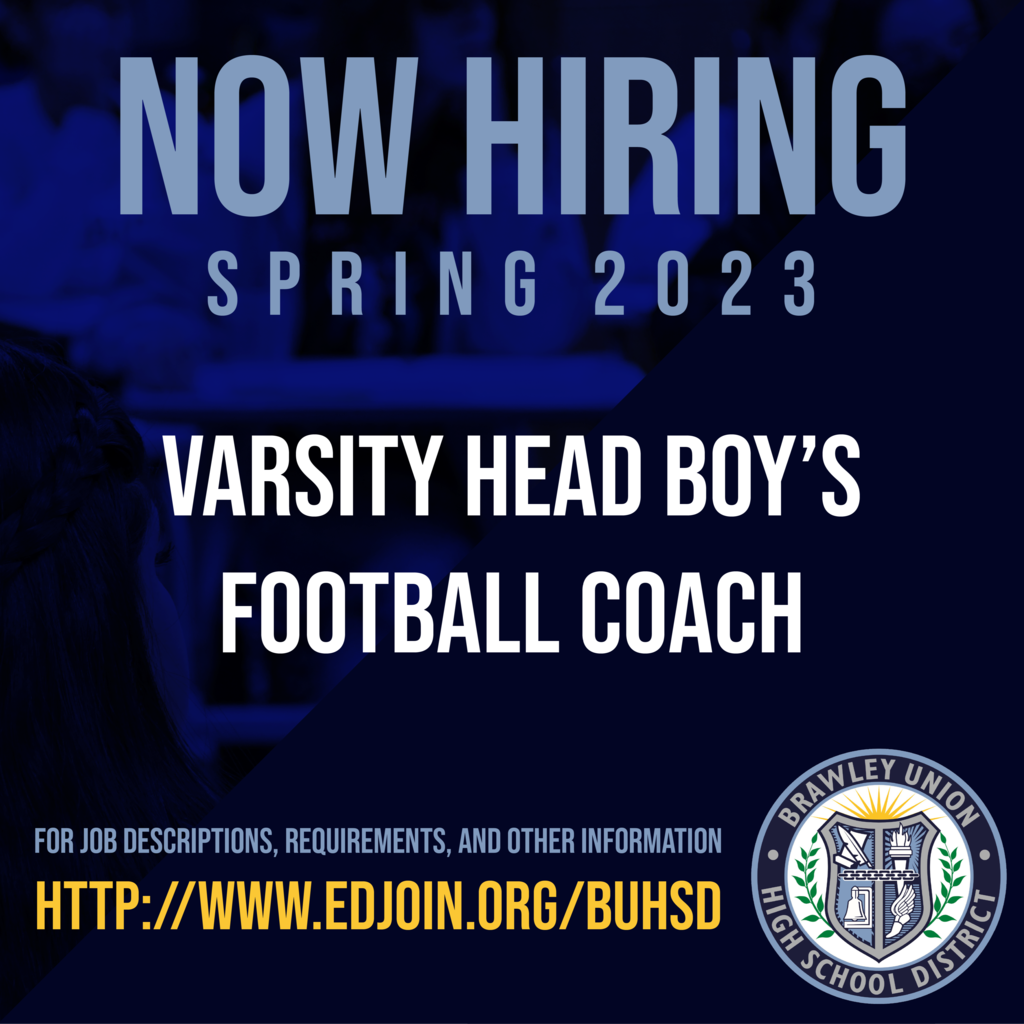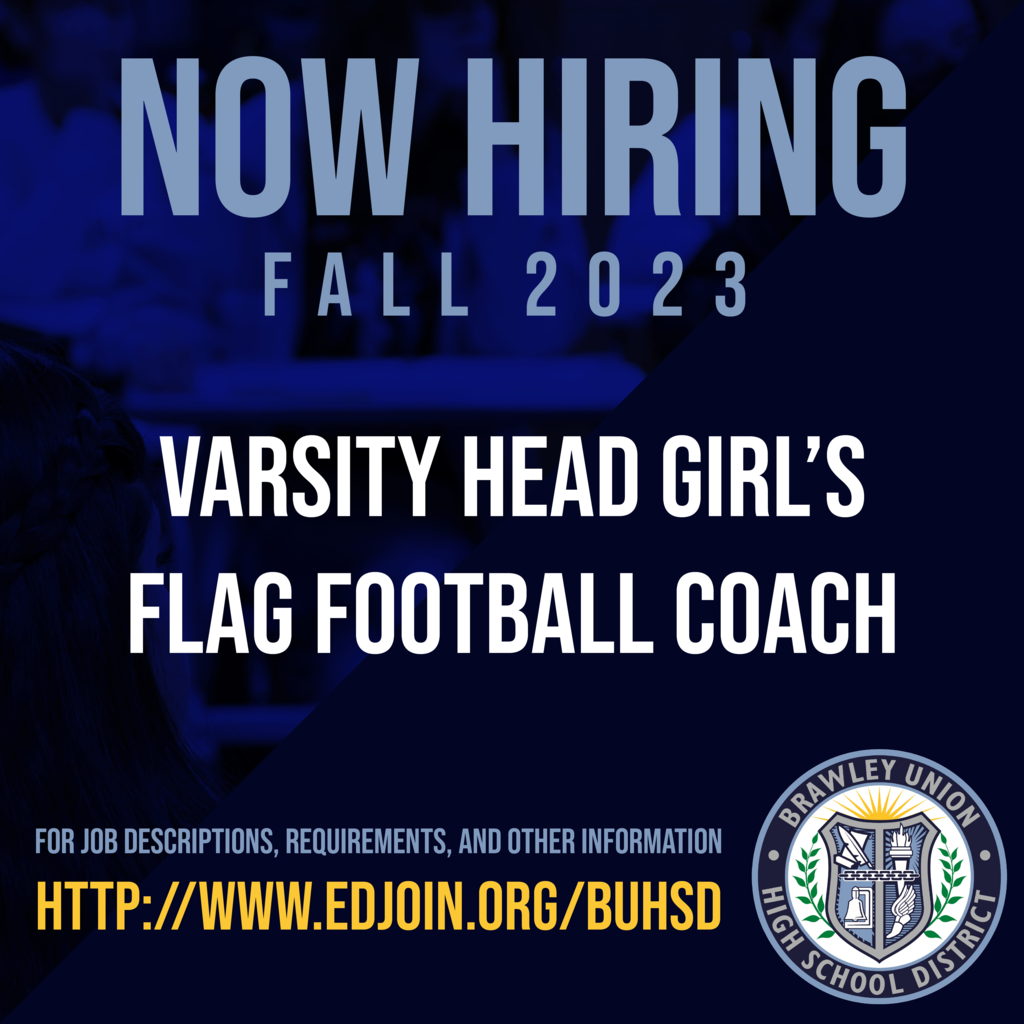 Happy New Year! There is no school for students tomorrow, Monday. Classes start back on Tuesday, January 3rd.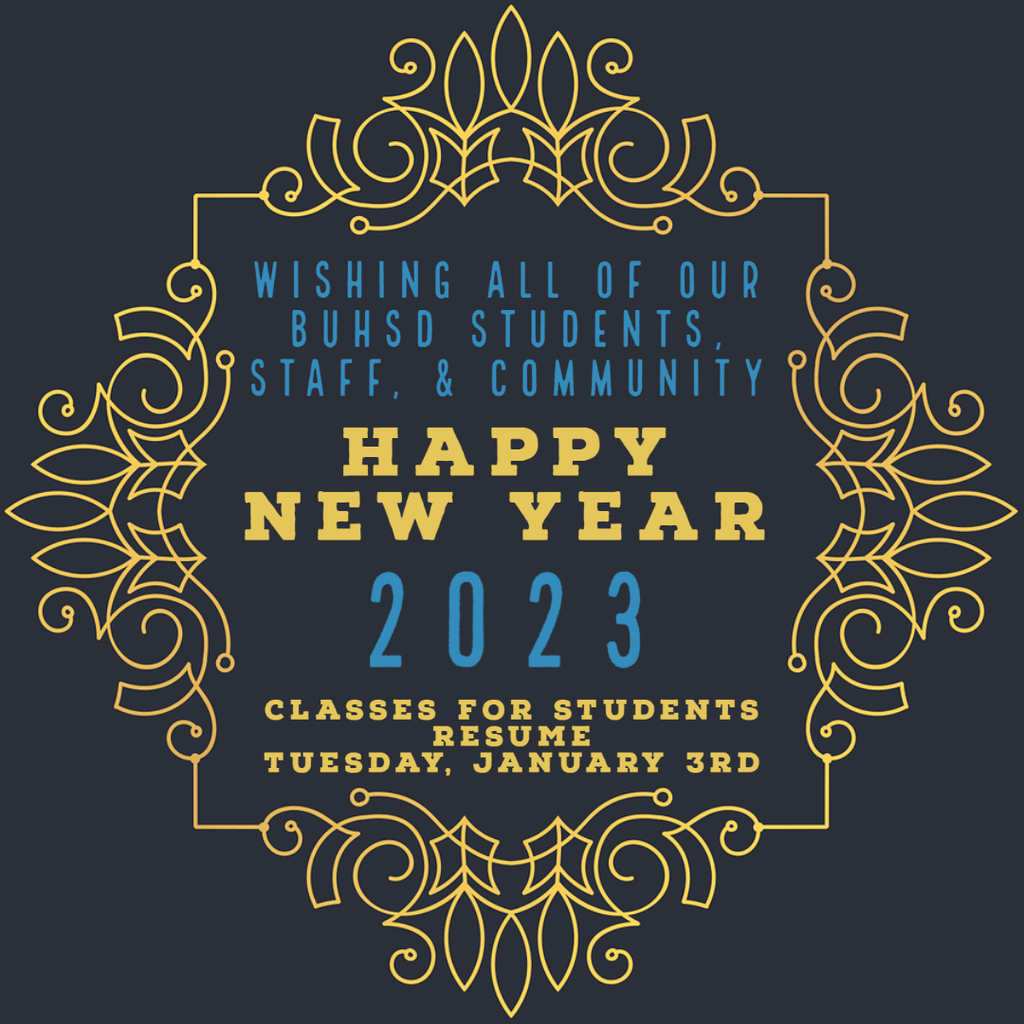 It is with great sadness that we announce the passing of Rosendo (Rusty) Garcia, a valued Trustee of the Brawley Union High School District. Mr. Garcia graduated from BUHS, coached and mentored many students throughout the years, and served as a Trustee for over 20 years. Please join our BUHSD Family as we keep Rusty's Family in our thoughts and prayers.